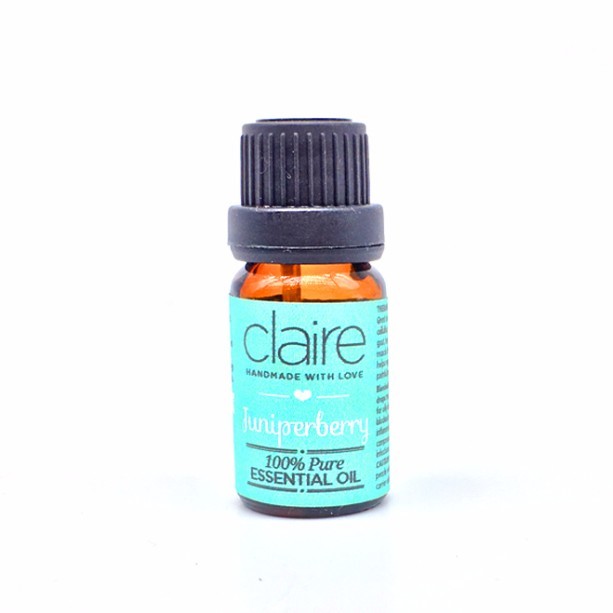 JUNIPERBERRY Pure Essential Oil
JUNIPERBERRY Pure Essential Oil
-10ml
- ISO Certified
- 100% imported from Australia
- Oil based essential oil

100% Pure PROPERTIES
Great for relieving colic in adults, arthritis, cellulite, nervous tension, hangover, swollen joints, muscle fatigue and overweight. Its tonic effect helps regulate the menstrual cycle and eases painful period pains. Useful for oily skin and acne, eczema, dermatitis, blocked pores, psoriasis, dandruff and other inflammatory skin conditions. Use on a compress for arthritis, eczema and general infections.
TIPS
Diffuse, add a few drops to your bath or lotion, or a few drops to a spray bottle of water to use as room spray, the usage is endless! Have fun blending with other scents!

CAUTION: *Avoid during pregnancy or by people with kidney problems *Always dilute with carrier oil when applying essential oils to skin
Customer comments
| Author/Date | Rating | Comment |
| --- | --- | --- |