" Used it twice so far after I bought it. I'm surprised the soap doesn't dry up the hair but both worked together to give the hair a very soft feeling and looks more volume. Even dandruff is gone. " - Annette


[ Award-Winning ]
Best Local Scalp Shampoo

CAMELLIA
HAIR & SCALP SHAMPOO BAR

Natural Hair Care:
Silicone-Free. Reduce Dandruff.
Soothes Itchy & Sensitive Scalp.

With its golden color and creamy texture, Japanese Camellia oil (also known as Tea Seed Oil) has been responsible for the classic, legendary beauty of Japanese hair for centuries.
In Japan, Camellia oil is commonly used as a leave-in, best when applied to damp hair such as after showering. How much to apply is a matter of personal preference. A little goes a long way, though you can apply as much as you like. Geishas and maikos apply a lot, for the distinct Japanese traditional glossy hair look they prefer.
For difficult hair, it can also be applied to hair before washing to detangle hair and make it more manageable.

The benefit list of Camellia oil for hair care is long:
• Softens hair and tame frizzy hair
• Restores hair's natural shine
• Hydrate dry hair
• Forms a barrier against environmental pollutants
• Repairs breakage and split ends
• Treats dry scalp and itchiness
• Helps prevent dandruff
• Treats damage from chemicals of perms and coloring

The key to healthy hair is healthy follicles. Shampoo is alkaline, which is bad for your hair. Age and environmental dirt clogs your follicles and makes them unhealthy. Camellia oil deeply penetrates and cleans your follicles, removing dirt and other impurities. This stimulates increased hair cell activity and hair cell division. The end result is that your hair grows more quickly, it is healthier and stronger, and inactive hair cells become "awakened" and active again. There is also increased production of melanin which reverses the graying process, and the slightly acidic pH of camellia oil helps neutralize the alkalinity of shampoo to prevent further damage.
Ingredients: Organic Virgin Olive Oil, Organic Virgin Coconut Oil, Camelia Oil, Rice Bran Oil, Castor Oil, Palm Oil, Sodium Hydroxide, Essential Oil Blend and Love
Best for face & body • Normal to oily hair
100g (+/- 10g)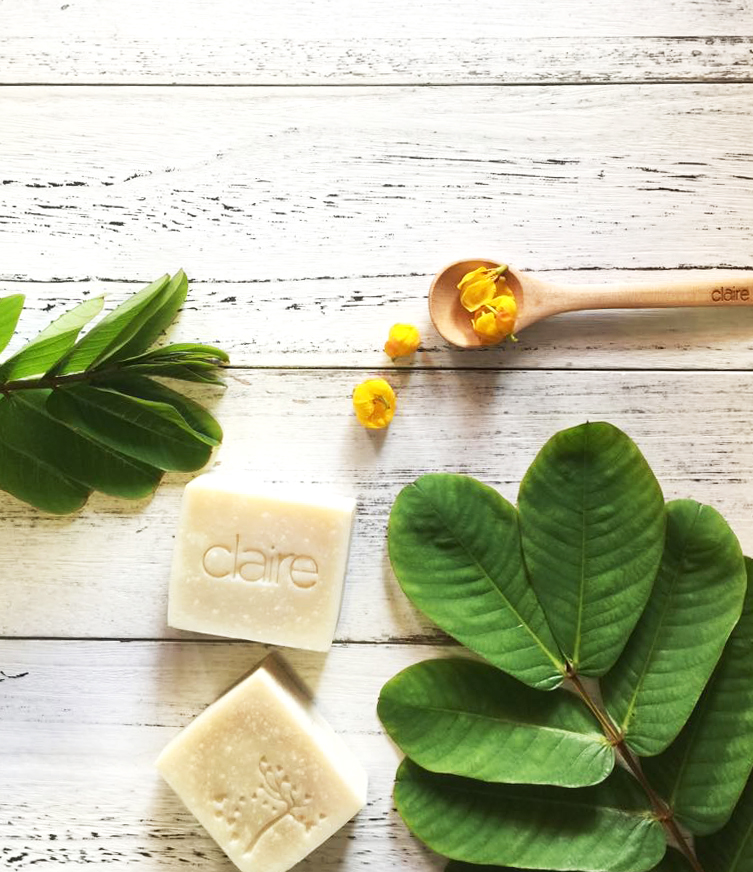 HOW-TO USE?
Hair Care Routine

Pre-wash: Scalp treatment
Treats dandruff, hair loss or problem scalp
(2 times a week)

• Massage scalp with Hair & Scalp Treatment Oil and leave in for 5-10 mins
• Cleanse hair and scalp with Hair Care Soap (best to use with Bubbly Hair Pouch to lather extra bubbles, then use the foams to cleanse the hair and scalp)
• Blow dry hair and scalp completely with hair dryer (medium heat with medium speed) within half an hour (leaving scalp wet in any longer time will cause scalp to produce excessive oil)

Post-wash: leave-on conditioner
Treats split ends, dried hair, tangled hair, frizzy hair
(Use each time after hair wash)
• Apply Hair & Scalp Treatment Oil during the drying process on the bottom half of hair to treat split ends/ detangle or to tame frizzy hair. Always start with 1 pump (usually sufficient to avoid excessive oil) and add on if desired or for longer length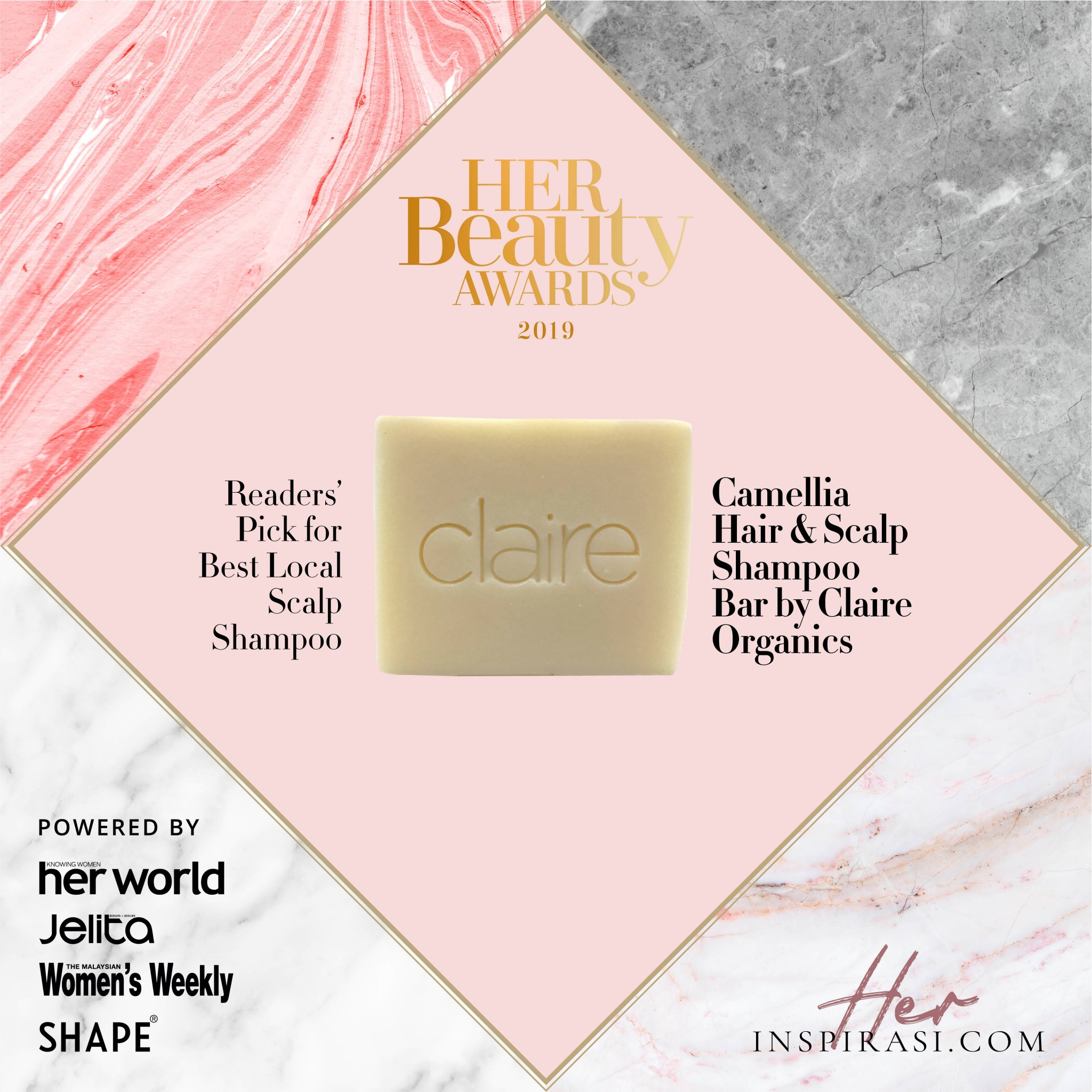 SPECIAL NOTE:
What to expect with this Hair Care product?
Patience is the key when comes to switching your hair care from commercial to natural. There is often a "detox" period where you hair may feel stiff, dangling, sticky, oily, heavy, or dry. The myriad of synthetic products that are so often in our commercial shampoos and conditioners artificially coat the hair with plastic or protein polymers to make it look and feel undamaged. The more damaged the hair, the more porous it becomes; the more porous the hair, the more it absorbs these synthetic "protein" polymers (e.g. soy, wheat or oat proteins – that are NOT edible foods), plastic polymers such as PVP (petrochemical polyvinyl pyrrolidone) and gum coating agents.
Until the residues of protein and plastic polymers have been completely removed your hair will take some time to heal from all the chemicals, leaving it feeling a little less than "ideal." But if you're patient, the end result is worth the wait! As new hair grows in to replace old damaged hair, you'll probably be amazed at the difference. Then again, for some with very chemically damaged hair, they may not like the way their hair feels after the detox, because this all-natural Hair Care Soap contains none of the vinyl or protein plastic polymers to coat their hair to make it feel or look undamaged.
100% SILICONE-FREE
Our most hydrating solid shampoo, Camellia Hair & Scalp Shampoo Bar is for hair that has lost its moisture and needs to be tamed, beautifully moisturising and gives hair shine & luster.
Camellia Oil is rich in omega 9 fatty acids. Most notably famous for its ability to seal in moisture, treat dry hair and restore grey hair.
TIPS
So your hair is not "DRY" when it's tangled, it's simply because your hair is free from "SILICONE" chemical (which gives the synthetic smooth feel). Enjoy a well-moistured and chemical-free healthy hair & scalp! All you need is a little bit of effort to comb away smoothly after wash, and you're good to go!
Protect your handcrafted soap with Bubbly Soap Pouch, so it lives longer :)

Quick Tips To Make Your Transition Easier!
Change Your Shampoo Technique:
The "weird hair" feeling happens most often when the soap residue does not completely rinse out of your hair. Be sure to work up a good lather and rinse, rinse, rinse. You might find it helpful, especially in the beginning, not to rub the bar directly on your hair. Lather the soap in Bubbly Soap Pouch to create foam, and only use the foam to wash.


WHAT IS SILICONE?
Did you know?
Many mainstream shampoos and conditioners use silicones to give your hair that silky smooth feel? Silicones are often used as a cheap ingredient to give added shine to your hair, but they could actually be damaging your hair long-term. Silicones coat the hair shafts giving a synthetic shine, but they mask the true condition of your hair. It can cause rashes, burning, itching and irritation to the hair follicles, which can initiate hair shedding.
Congrats when you successfully pass the transition period!
Now enjoy your luxurious & healthy hair!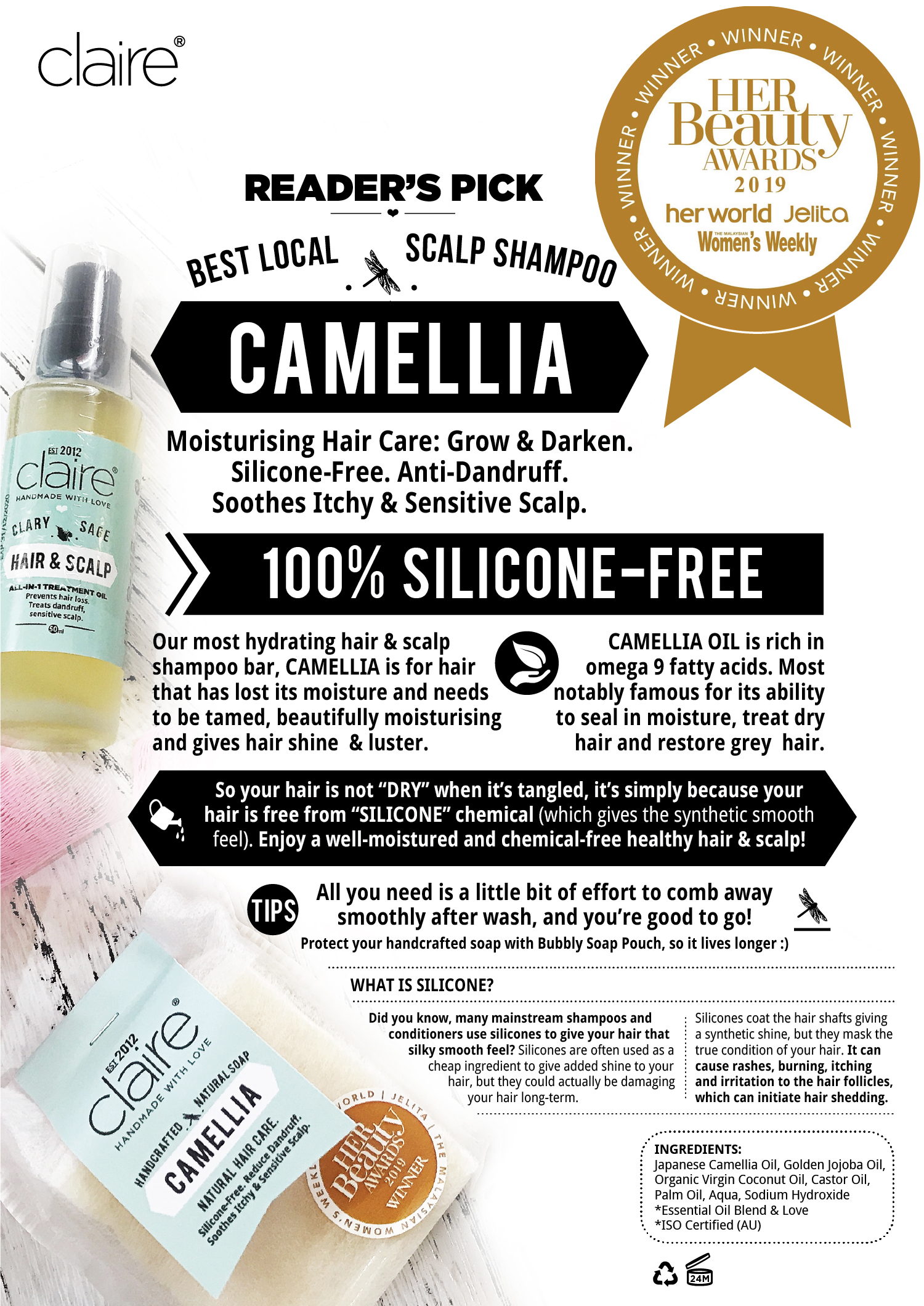 Happy Customer,

Bee*** says,

" Very satisfied.
- So far I'm satisfied with the soap. I have oily hair and dandruff after using the soap for 2 weeks I don't feel my hair is greasy and itchy. "

Annette says,
" I've tried your Camelia Soap and the Clary Sage Hair & Scalp Treatment Oil. It's really good. Used it twice so far after I bought it. I'm surprised the soap doesn't dry up the hair but both worked together to give the hair a very soft feeling and looks more volume. Even dandruff is gone. I hope in long run it really helps with my hair fall. Yeah nothing seems to work with the normal anti dandruff or anti hair fall shampoo. I'll definitely recommend it to my relatives after I've used it for some time. "


Mik* says,

" This will be my 4th purchase, absolutely loving it. Managed to convince my bf to drop commercial shampoo and his hair falls has reduced by 80% after switching. Definitely recommend to people whom not only has itchy scalp but also has hair fall problems. "


Kimberly says,
" This is very very good and the smells is very good too and you have the Lavender one as well ... loving both of it and thank you Claire for great stuff and my hair is better now ... most of your products is my life saviour .... ❤️❤️❤️ "


Bee*** says,

" Very satisfied.
- So far I'm satisfied with the soap. I have oily hair and dandruff after using the soap for 2 weeks I don't feel my hair is greasy and itchy. "
---
Customer comments
| Author/Date | Rating | Comment |
| --- | --- | --- |