ONLINE EXCLUSIVE ONLY
(Not valid for outlet pickup)

" I've tried out their essential oils for the first time and it's amazing! " -

Yin




GIFT
MASK CARE KIT
This season of pandemic, why not get yourself or someone your love and care, a mask care kit, fully made with 100% cotton? All natural, handcrafted with love. ❤ Perfect for the love of the planet too!

In our #supportlocal initiative, We're teaming up with @asunshinedate to bring you more local quality conscious products!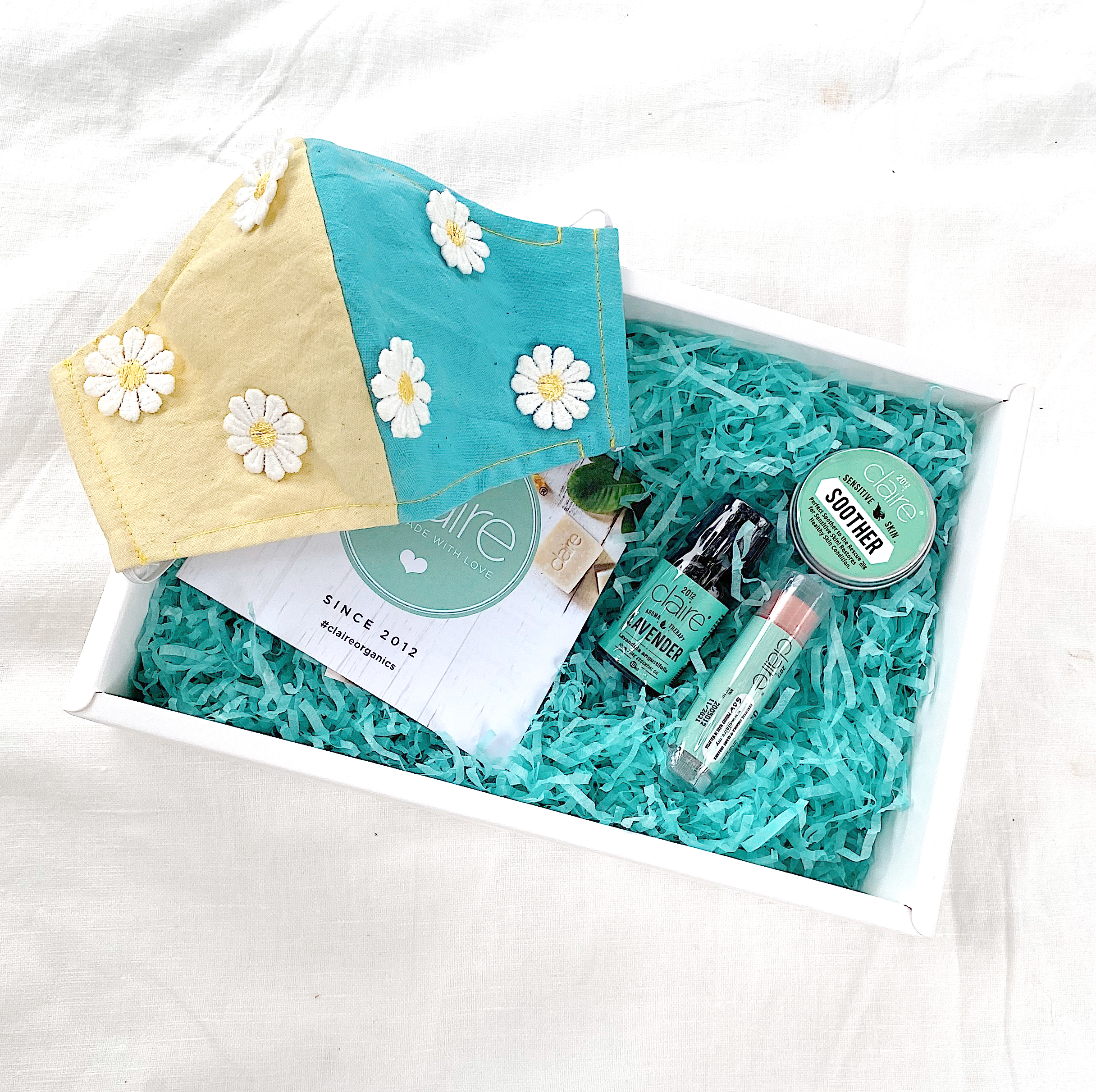 IN THIS GIFT

• COTTON FABRIC MASK FROM @asunshinedate:
We are crafters of environmental friendly masks using 100% biodegradable cotton and plant base dye. Our masks are tie-dyed thus every mask prints are different due to dyeing and cutting process which makes these mask so unique from other.

Why fabric masks?
Studies have shown that fabric masks are an effective protection because they reduce the number of droplets we emit into our environment. Therefore, wear a mask and protect yourself and the people around you. N95 masks or surgical mask may offer a greater protection but fabric mask will protect you too and cause less harm to the planet.

• LAVENDER ESSENTIAL OIL
Tips: Add 1 drop onto an additional layer of tissue or filter, fold inwards and insert into the fabric mask before wearing it.
Blend wonderfully with Rose Geranium and Bergamot Essential Oils to create calming & relaxing atmosphere and mood.

• SOOTHER BALM
"Maskne" remedy : Apply on acne area as spot treatment.
Perfect Soother to the Rescue for Sensitive Skin!
Restore Healthy Skin Condition.

• YUMMY LIPS
"MaskLips" remedy: If you have dry lips under the mask,
apply this as protection before wearing the mask.
Intensive Lips Treatment for dry or sensitive lips.
Lip Gloss for the day, Lip Mask for the night!

• EXCLUSIVE GIFT WRAP (Free!)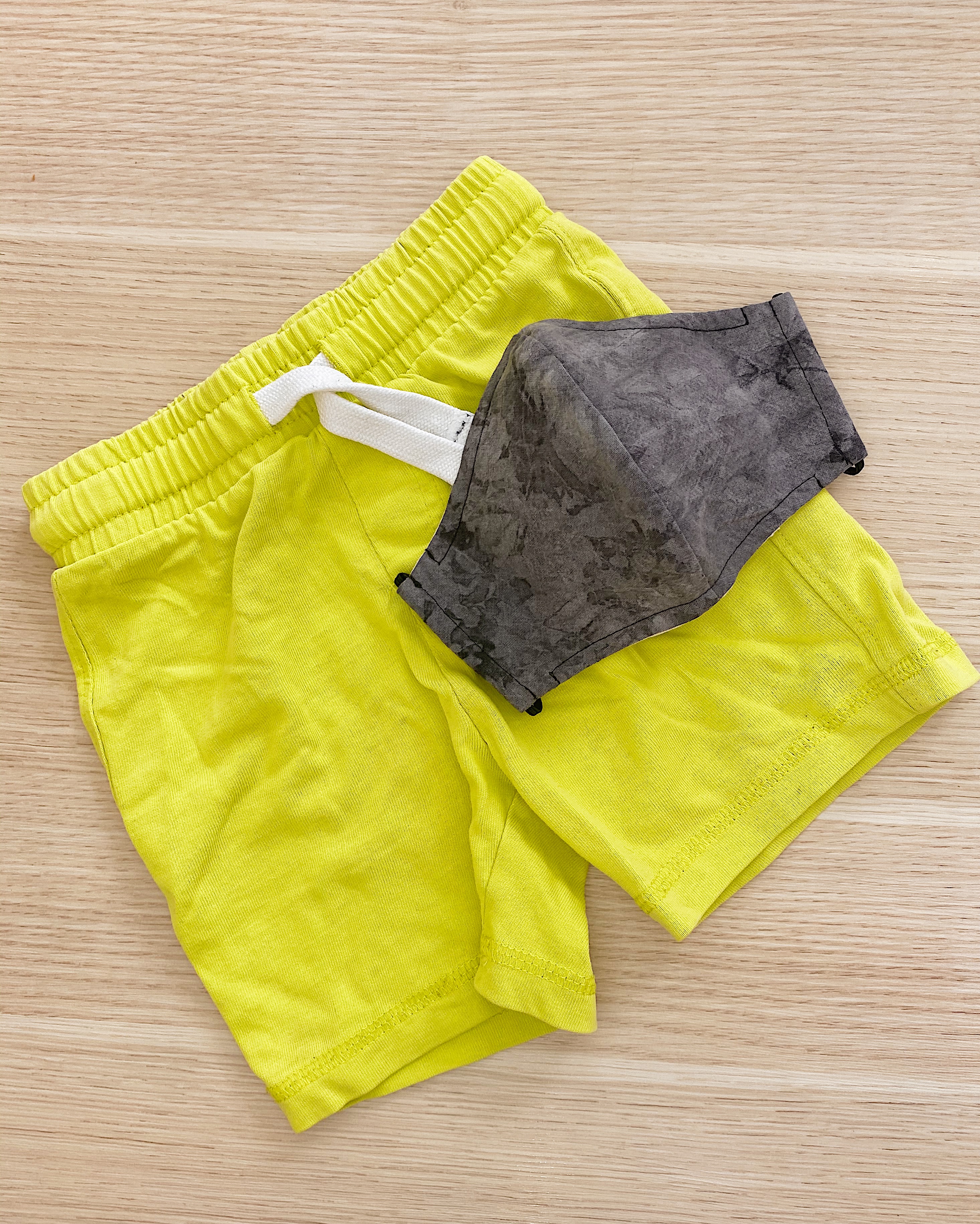 ---
Happy Customer,


Shuwei says:

" I bought Yummy Lips lip treatment, Patchouli Soap and Soother Balm for my eczema issue. I had very terrible lip eczema. It keeps coming back once in awhile. so far tried all for a day, it helps to calm down the eczema. All products so natural and smell good. "

Clea says,

" I've been using your lip balm for about 2 years now. Love it! My sensitive lips can't use off the shelf kinda commercial lip balm. "

Chloe says,

" Purchased Soother Balm and Lip Balm. Lip balms are moisturising. And soothes our sensitive lips of myself and my son which gets itchy and dry. "

Zeera says,

" Love ur products. I mix peppermint with lavender & sweet orange it helps soothe my migraine :) "
---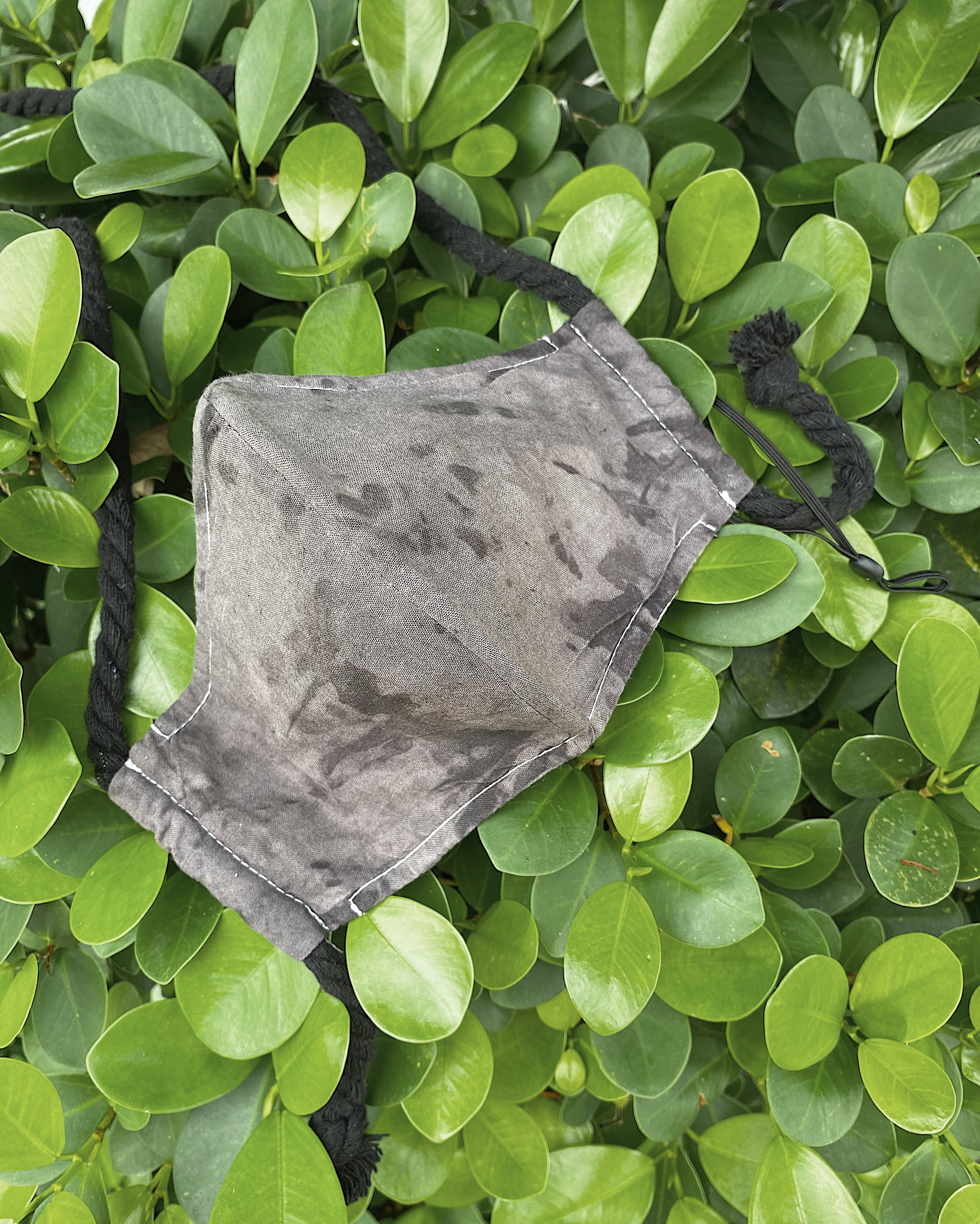 FAQ for @youngposhngreen Cotton Mask:

Do I need to use a filter for this mask?
Our @youngposhngreen masks comes in three layers which are sufficient protection as per the Ministry of Health's recommendation.

1) an outer layer which is the proprietary material
2) the filter layer
3) inner cotton layer to absorb liquid

Please note that our fabric masks do not include a polyester layer. However, each of our masks comes with a filter pocket to insert an additional filter should you wish to add extra protection.

How do I wash and dry my fabric mask?
Gently handwash with warm water and soap for 2-5 minutes. Please air dry your fabric mask. Do not tumble wash or hang it under direct harsh sunlight.

What sizes do you have?
Our adult size face mask is suitable for all adults, male and female. It comes with adjustable ear loops for maximum comfort and coverage to individual face shapes.

Our kid size face masks are recommended to children 4 years above up to an adult with a petite face shape. Please note that kid size face masks do not come with an overhead strap.

| | |
| --- | --- |
| | |
| | |
| --- | --- |
| | |
Customer comments
| Author/Date | Rating | Comment |
| --- | --- | --- |