FOR MY LADY
Gift Set
Perfect pampering gift for the special lady!
All natural, handcrafted with love.



IN THIS GIFT


• MULBERRY WHITENING SOAP
All-natural handcrafted soap.
Best for all skin type, face & body.

• FIRST KISS TINTED LIP BALM
As sweet as can be, just like your first kiss.
A dreamy tinted lip balm goes beyond hydration.

• SOOTHER BALM
Perfect Soother to the Rescue for Sensitive Skin!
Restore Healthy Skin Condition.

• EXCLUSIVE WRAP BOX (Free!)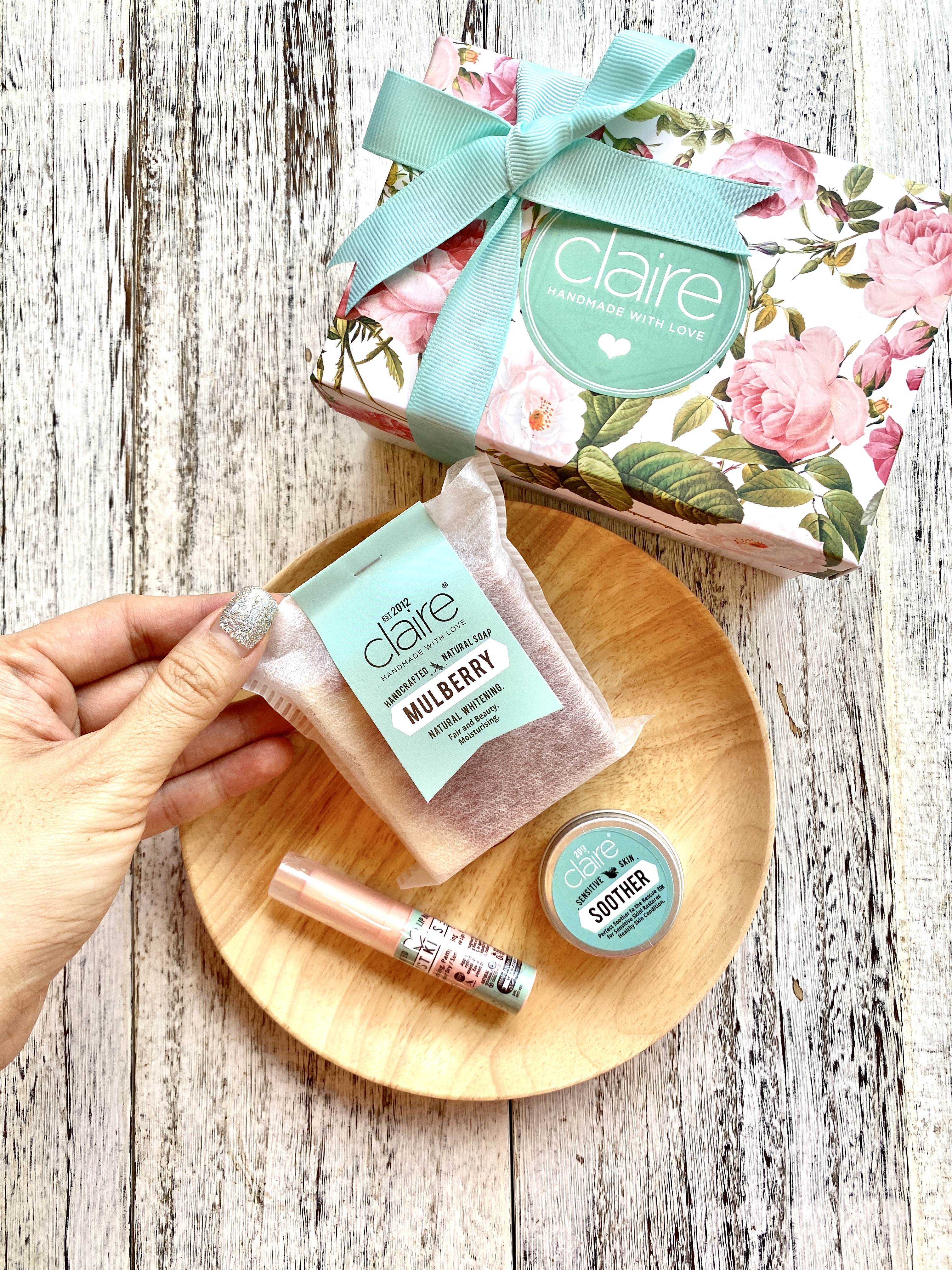 ---
Happy customer,



Emily says,
ONE is never enough!
" I placed one in my handbag, one at my bedside table, one at my office desk, one in my kid's bag, one for my granny and one for my best-friend who suffers from Eczema. All handy to keep that annoying itch and mosquitoes away! "


Deb says,

" Really good body scrub that calms and moisturizes. Very natural and smells so nice too "


Nur says,

" I'm in love with this lip tint! Gives my lips natural pink-colour. "


Bee says,

" I tried the soap for few weeks now and I notice my skin felt different it feels softer and my face glowing :-) :-) :-) "



---

DID YOU KNOW?



1. Why Handmade Soap?

Handmade soaps from talented artisans use fresh and natural high-quality ingredients such as essential oils, shea butter, olive oil, oatmeal, or goat's milk so it doesn't harm your skin in the long run.
2. Daily Lips Treatment

Use in the day:
Indoor / Outdoor - Protection against the harsh weather or air-conditioning that dries up your lips.

Use in the night:
Apply a thick layer before bedtime, pamper your lips to a full night of intensive treatment, and feel the magical touch on your lips the next day!

3. Soother Balm is our best-seller, best to soothe sensitive skin:

- Eczema
- itchiness
- rashes
- insect bites
- acne
- headache
- nausea
- etc
Customer comments
| Author/Date | Rating | Comment |
| --- | --- | --- |