ONLINE EXCLUSIVE ONLY
(Not available for outlet pickup)


LIMITED EDITION
LAVENDER FLORAL WATER
(HYDROSOL)
REFRESHING TONER
FOR SMOOTH & HEALTHY SKIN

Floral Water works its best to tone, refine pores, soothe and freshen – but above all, they are wonderful for hydrating skin. Best for all skin type including sensitive skin.

Keep our Floral Water within reach for an instant refresh anytime.
Use as daily hydrating toner or an instant refresh after gym, or pop into handbag for the beach/ outdoor day out.
Tips:
Use it as a balancing toner after cleansing, a refreshing body spray after workout, or soothing after sunburn. Or pop it in your bag, and enjoy refreshed and moistured skin anytime, anywhere!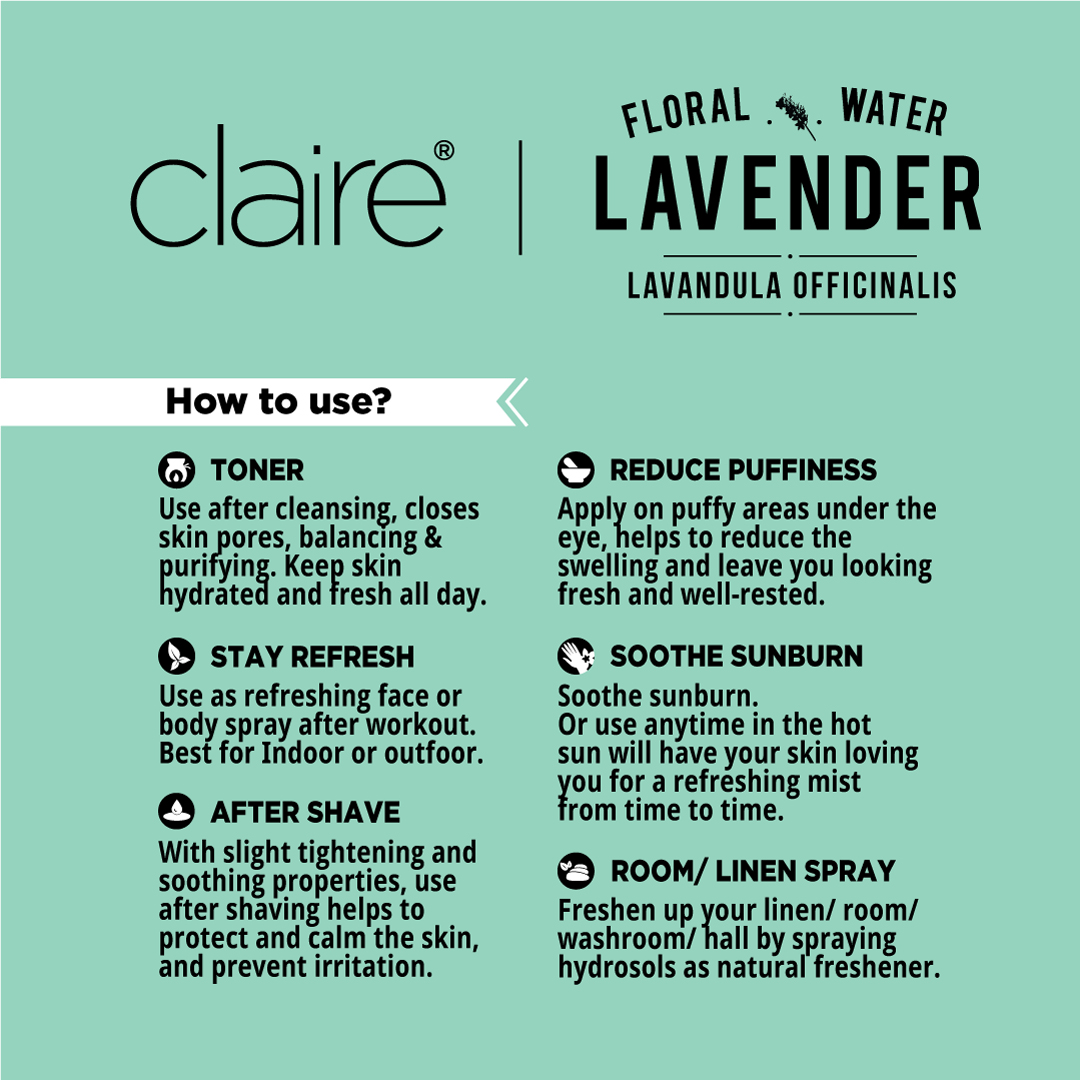 HOW TO USE

• Hydrating Toner. Keeps skin well-moisturised and prevent dryness.
• Reduce Puffiness. Apply on puffy areas under the eye, helps to reduce the swelling and leave you looking fresh and well-rested.

• Refreshing Body Spray. Keeps skin refreshed and calm all day.
• Removes excess oil, which leads to less acne
• Soothes sensitive skin condition, eczema, rashes and itchiness
• Helps to remove environmental toxins such as smoke, dust and other chemical residues from your skin.
• Oil control. Keeps your skin from becoming too dry or oily after you wash your face
• Tightens your pores, and makes the skin visibly smoother.

• After Shave. With slight tightening and soothing properties, use after shaving helps to protect and calm the skin, and prevent irritation.
• Helps your skin to look brighter and healthier.
• In the long run, helps to reduce acne, less severe acne scarring and fewer wrinkles.

• Linen/ Room/ Pillow Spray. Freshen up your linen/ room/ washroom/ hall by spraying hydrosols as natural freshener.


** Not available for pick-up.
Exclusive for online orders only.


---
50ml (+/- 5ml)
Ingredients:
Lavandula angustifolia (Lavender) Flower Water

---
DIY AT HOME,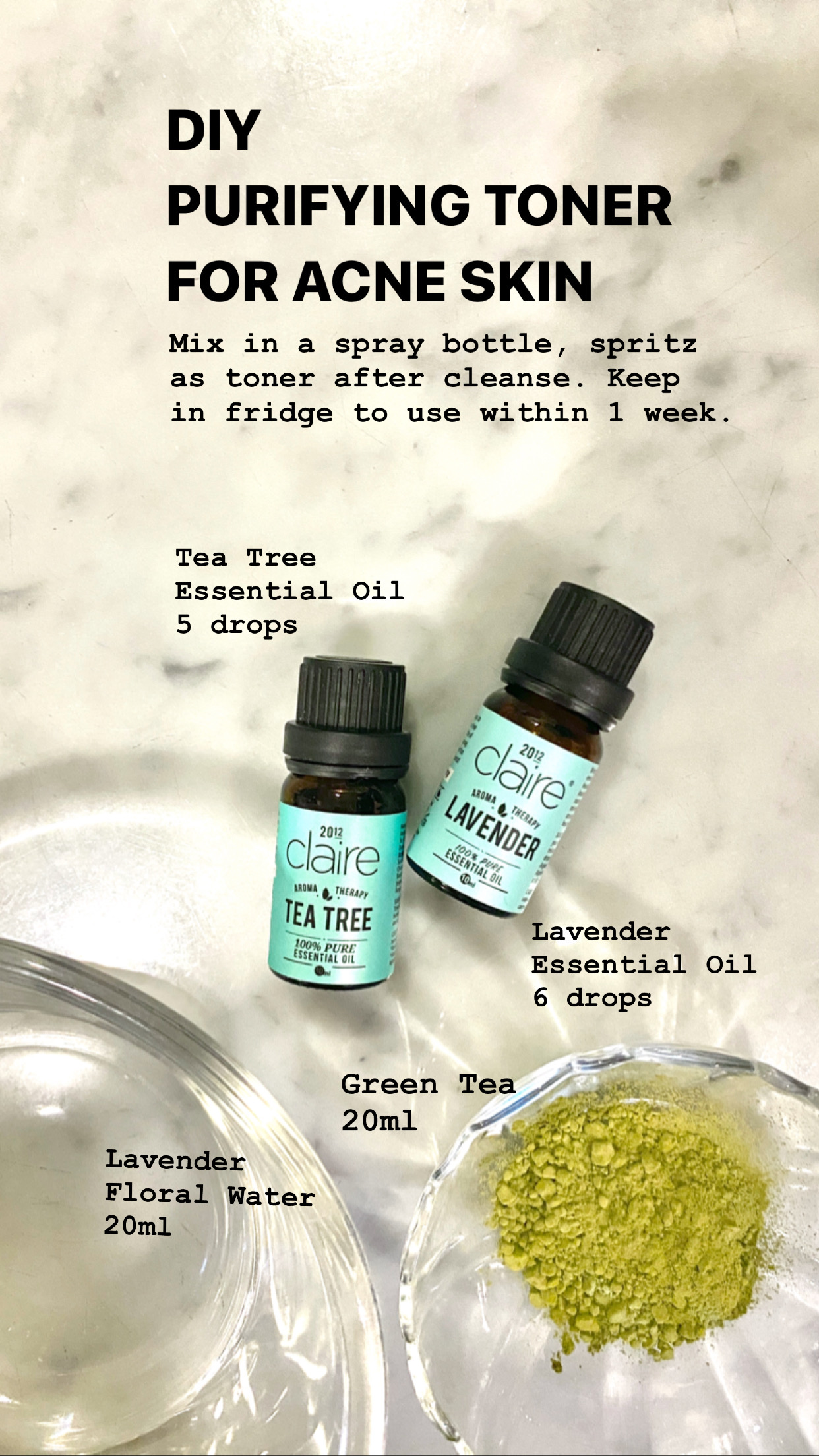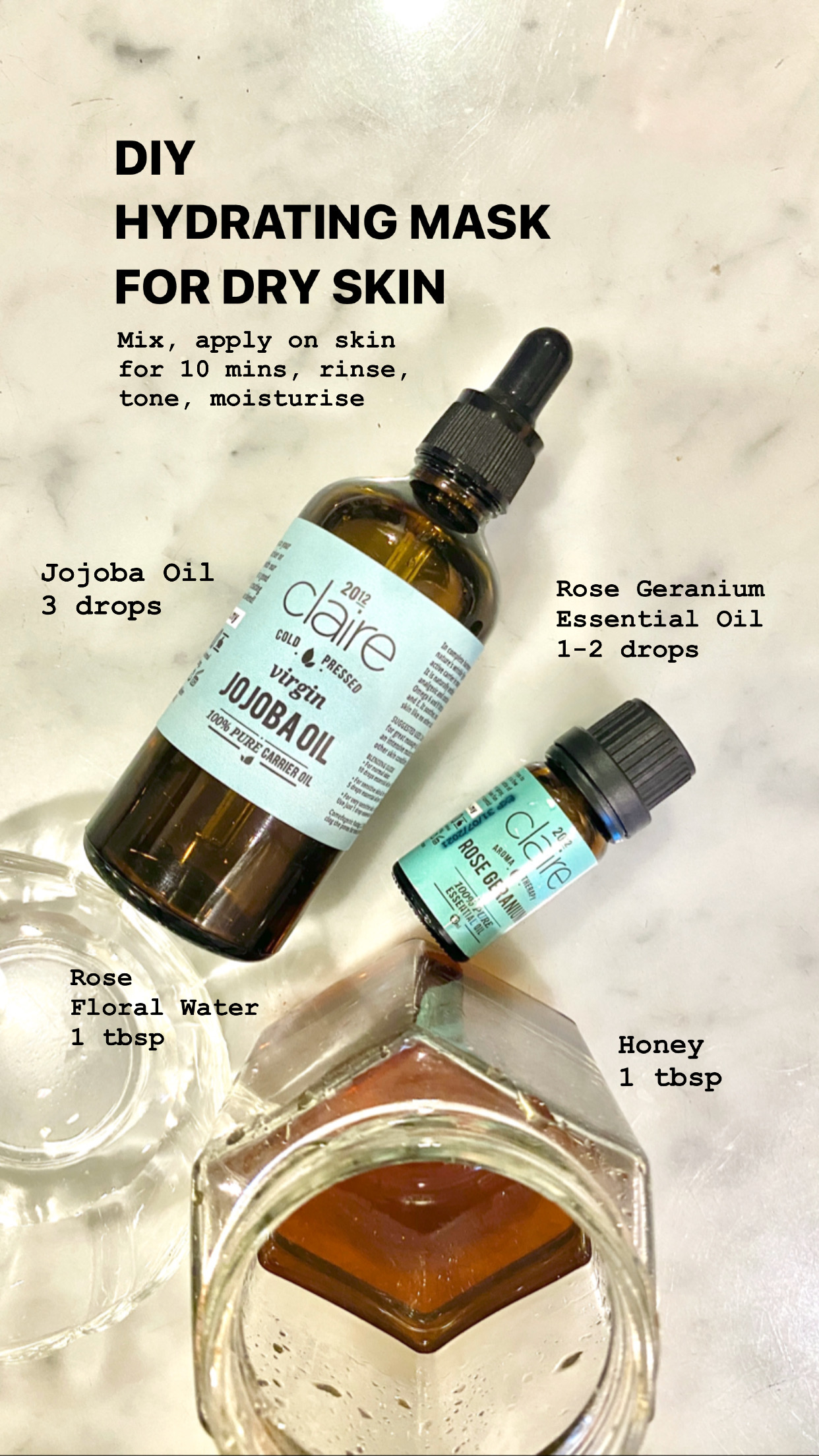 Customer comments
| Author/Date | Rating | Comment |
| --- | --- | --- |