SPECIAL GIFT

BEST WISHES!
Sending someone your Best Wishes,
specially to them on that happy moment of their life!
All natural, handcrafted with love.
(AND SMELLS SOOOOOOOO GOOOOOOD!)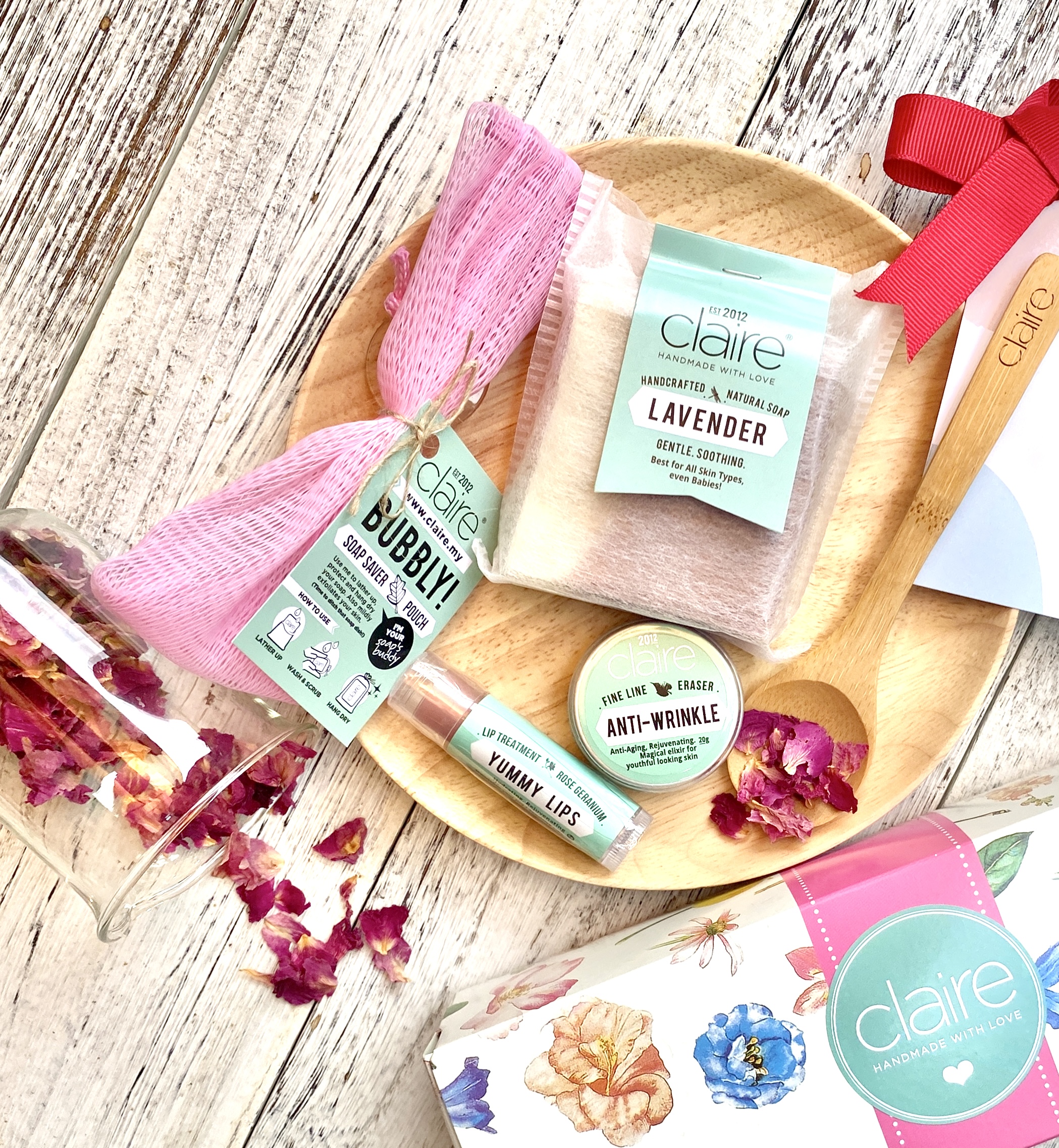 IN THIS GIFT


• YUMMY LIPS
For allergic lips!
Apply a thick layer before bedtime to soothe sensitive lips condition

• ANTI-WRINKLE BALM
- Apply a light layer on skin as night cream or moisturiser.
- Gently massage your face in light pressure for circulation.
- Wake up with silky smooth skin.

• LAVENDER CALMING SOAP
One of our best-selling soaps!
A calming and relaxing natural soap that's handcrafted for everyone.

• BUBBLY SOAP SAVING POUCH
Soap Saver to protect your precious handcrafted soap, and lather up easily. Double up as scrubber too!

• BAMBOO SPATULA (Free!)
Perfect companion to your natural scrub.
2-3 scoop to gently massage away or for a relaxing bath soak.

• EXCLUSIVE GIFT WRAP BOX (Free!)

• CARD (Free!)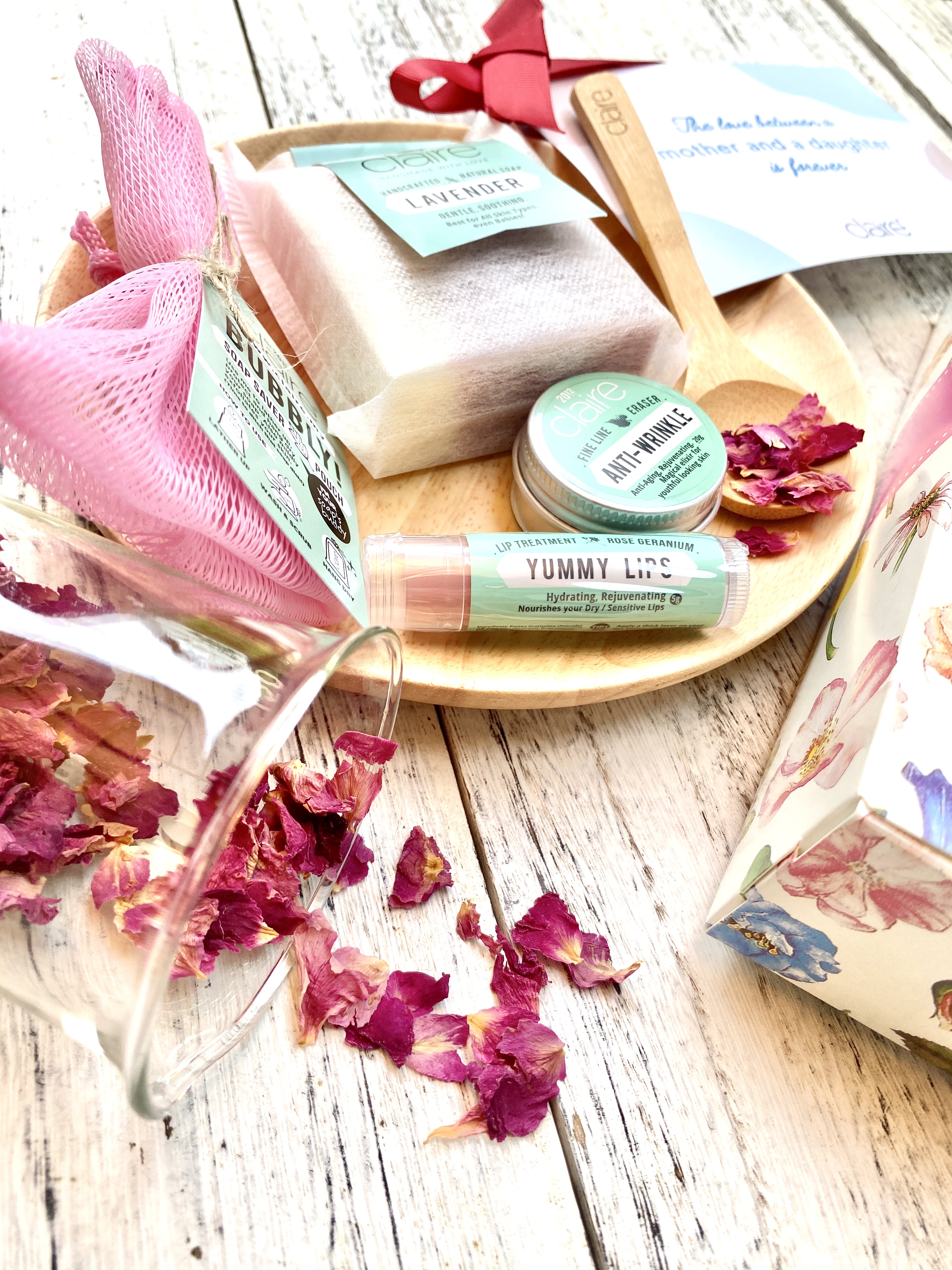 ---
Happy customer,

Cas says,

" This anti-wrinkle balm is very effective, it helps with the dark circle around my eyes. Love it! "


Eve says,

" Love the Yummy Lips the most, this is my 4th tube. It's suitable for sensitive lips. I feel lips are moisturised whole day after applied. Amazing ❤️❤️❤️. Cheers "


Lai says,

" Love the smell of lavender soap "



---

DID YOU KNOW?


1.Why Handmade Soap?

Handmade soaps from talented artisans use fresh and natural high-quality ingredients such as essential oils, shea butter, olive oil, oatmeal, or goat's milk so it doesn't harm your skin in the long run.



2. Daily Lips Treatment

Use in the day:
Indoor / Outdoor - Protection against the harsh weather or air-conditioning that dries up your lips.

Use in the night:
Apply a thick layer before bedtime, pamper your lips to a full night of intensive treatment, and feel the magical touch on your lips the next day!


Customer comments
| Author/Date | Rating | Comment |
| --- | --- | --- |