" I've tried out their essential oils for the first time and it's amazing! " - Yin

" Love ur products. I mix peppermint with lavender & sweet orange it helps soothe my migraine :) " - Zeera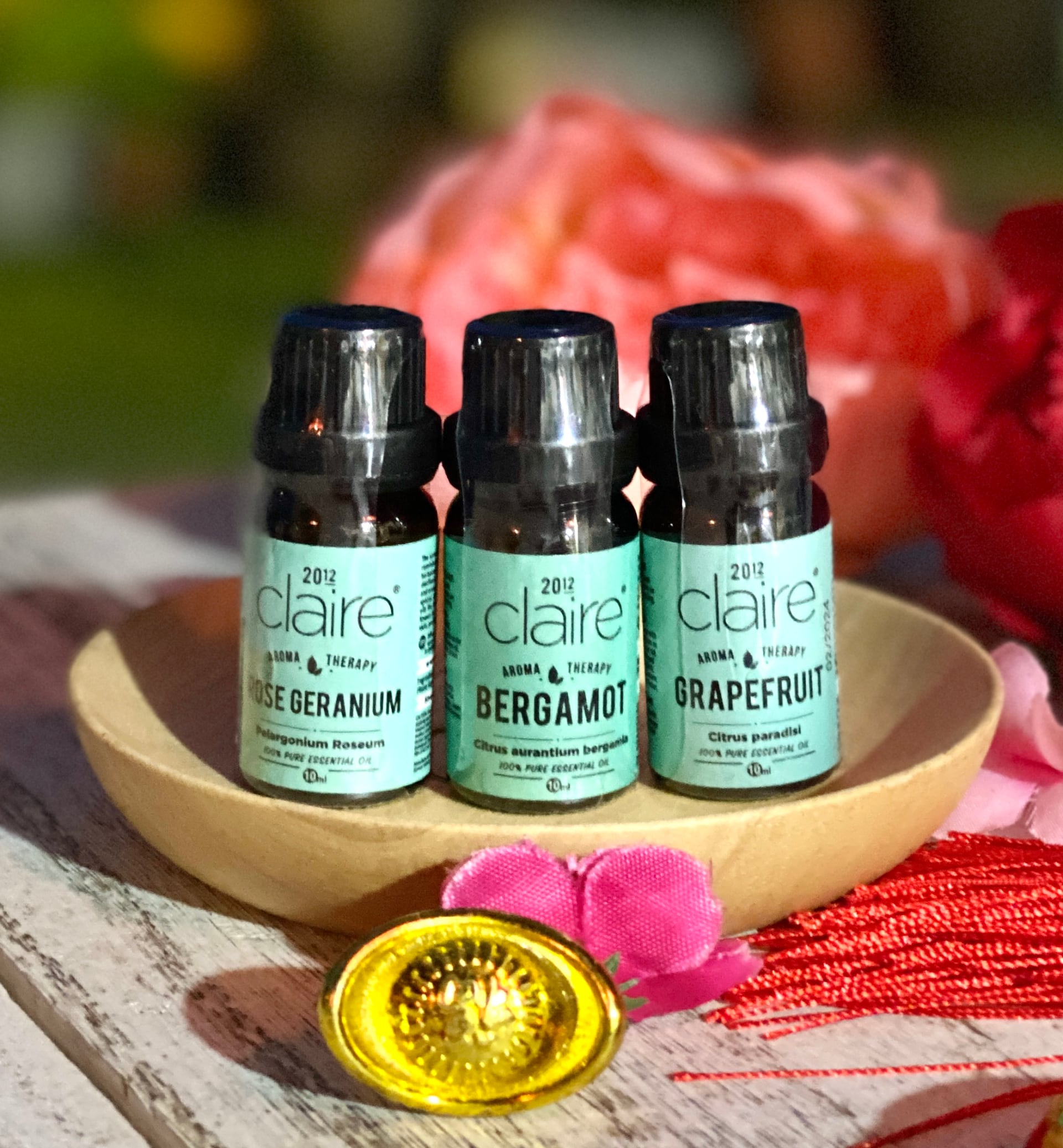 I LOVE YOU BLEND
Romance. Loving. Pleasant

Love me, Love me, Say that you love me with this romantic and pleasant blend, fill the space with loving and warm atmosphere. If you'd like a little extra touch of excitement, add 3 drops of the exotic Ylang Ylang Essential Oil to spice up the mood.

IN THIS SET

(10ml each)
1. Bergamot Essential Oil
2. Rose Geranium Essential Oil
3. Grapefruit Essential Oil
RM115.20 (N/P RM128)





100% Pure Essential Oil
- 10ml
- ISO Certified
- 100% imported from Australia

Just add to your diffuser. Or add few drops to your carrier oil or lotion for skin application for these benefits:
• Fight cold and flu symptoms
• Heal skin diseases
• Relax your body
• Relieve pain & sore muscles
• Balance hormones
• Reduce cellulite and
• Anti-wrinkles
• Skin whitening and Anti-Acne
• Calm, Relax & Detox
• Skim firming, slimming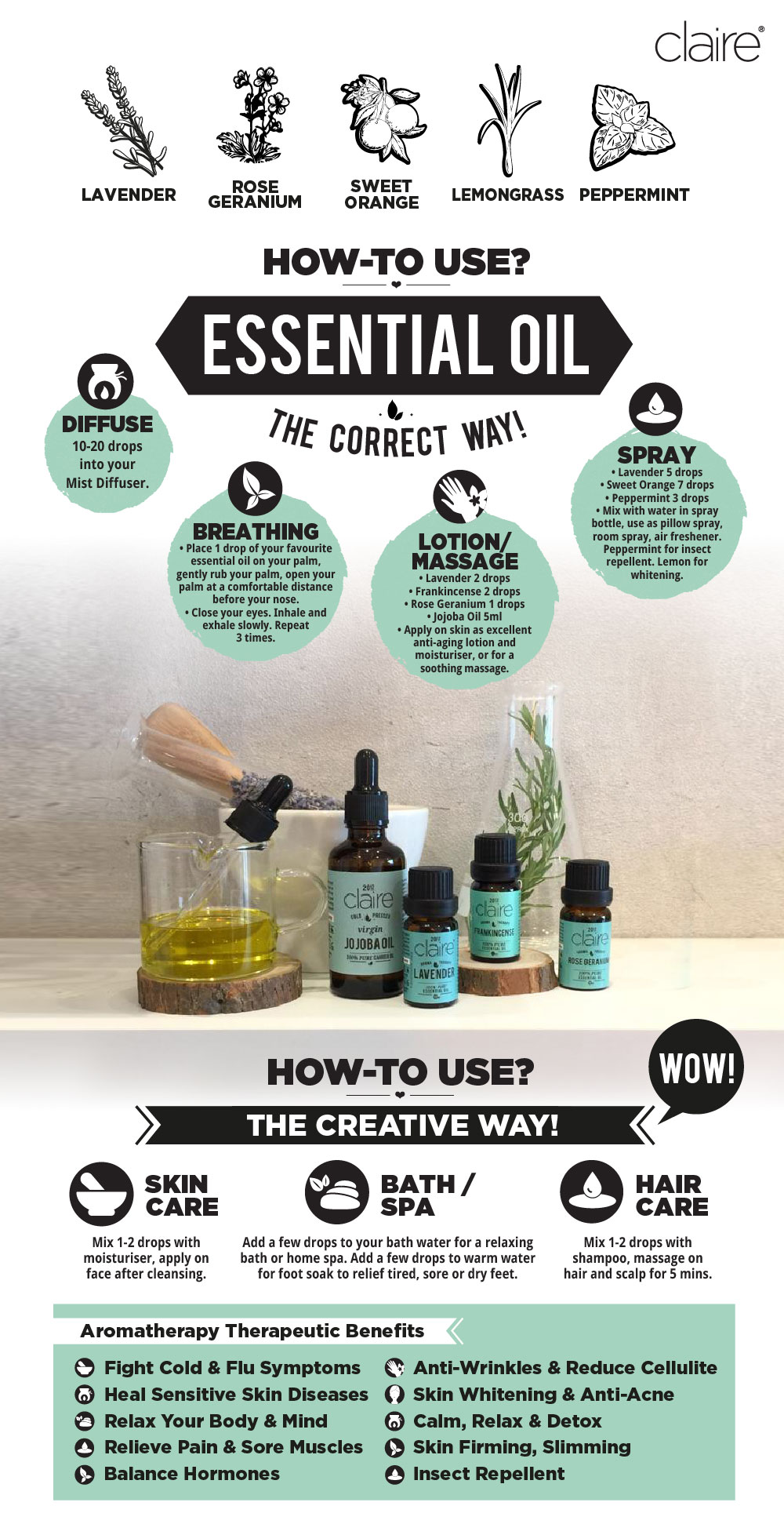 " Used the lavender essential oil every night for a week, and by far it's the best remedy to solve the problem of falling asleep every night. I applied few drops at the sole of my foot, and it works!! Highly recommended for those with the same problem as me 😉☺️"


Ashley says,

" I bought 3 bottles of essential oil in last month and today I returned to buy more as it really good and help me have a good sleep at night. "



Customer comments
| Author/Date | Rating | Comment |
| --- | --- | --- |