ONLINE EXCLUSIVE ONLY
(Not valid for outlet pickup) Limited Edition!


GIFT
SPRING & LOVE
This season of SPRING & LOVE, surprise someone with your love and care. All natural soothing gift, handcrafted with love. ❤
In our #supportlocal initiative, We're teaming up with @COTTIMOTTI to bring you more local quality conscious products!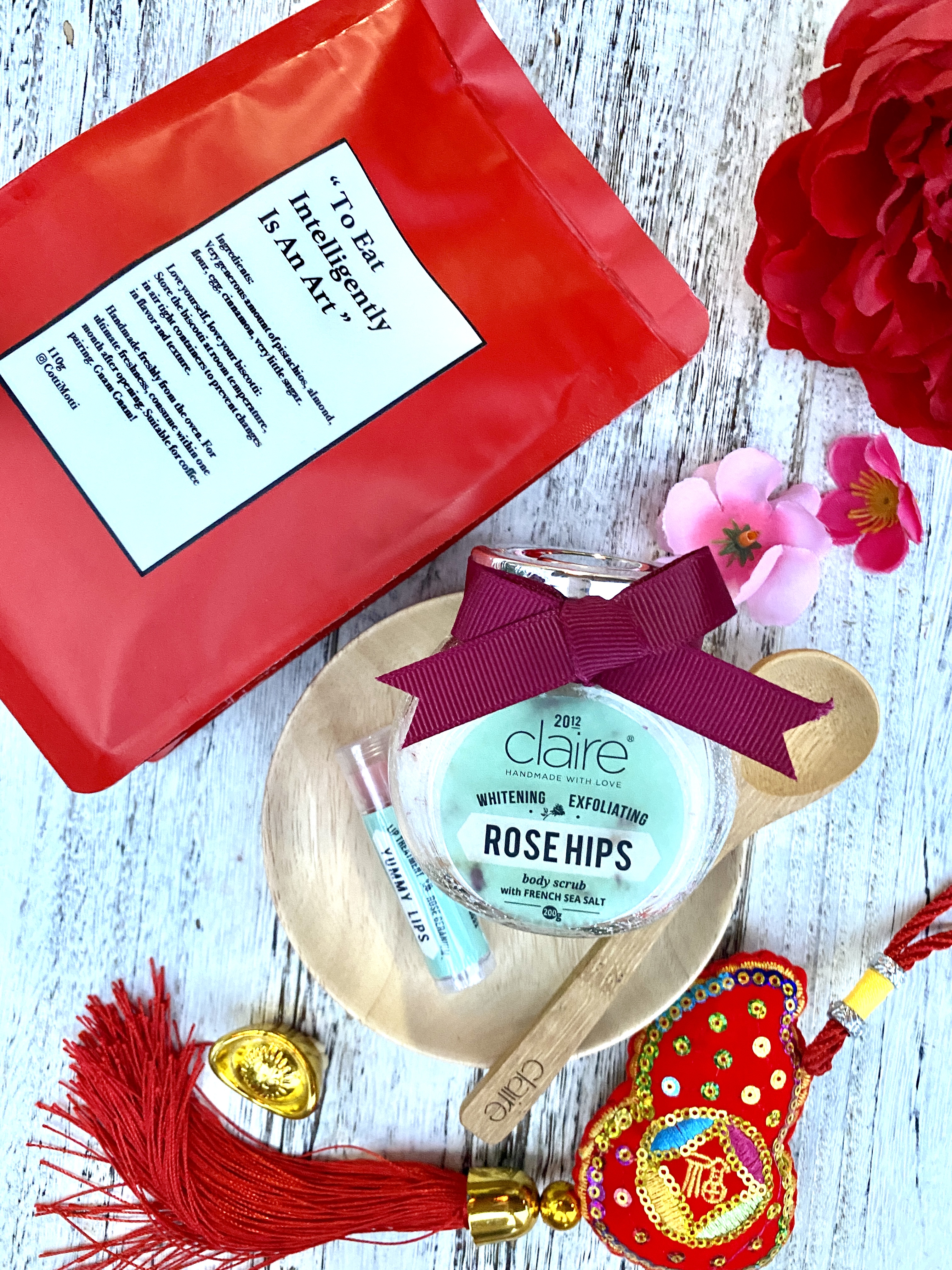 In this Gift:

• Biscotti by CottiMotti
Gnam Gnam! Biscotti is a fancy Italian cookie founded after The Roman Empire. It is firm and crunchy suitable to pair with coffee and wine. "To eat intelligently is an at" You can now finish this fancy pack all by your own with ease.

• ROSEHIP WHITENING BODY SCRUB
Stress Reliever for good sleep. Exfoliator for smooth skin.
Detoxify your skin. Reduce water retention.

• YUMMY LIPS
Intensive Lips Treatment for dry or sensitive lips.
Lip Gloss for the day, Lip Mask for the night!
• BAMBOO SPATULA (Free!)
Perfect companion to your natural scrub. 

2-3 scoop to gently massage away or for a relaxing bath soak.

• Gift Wrap (Free!)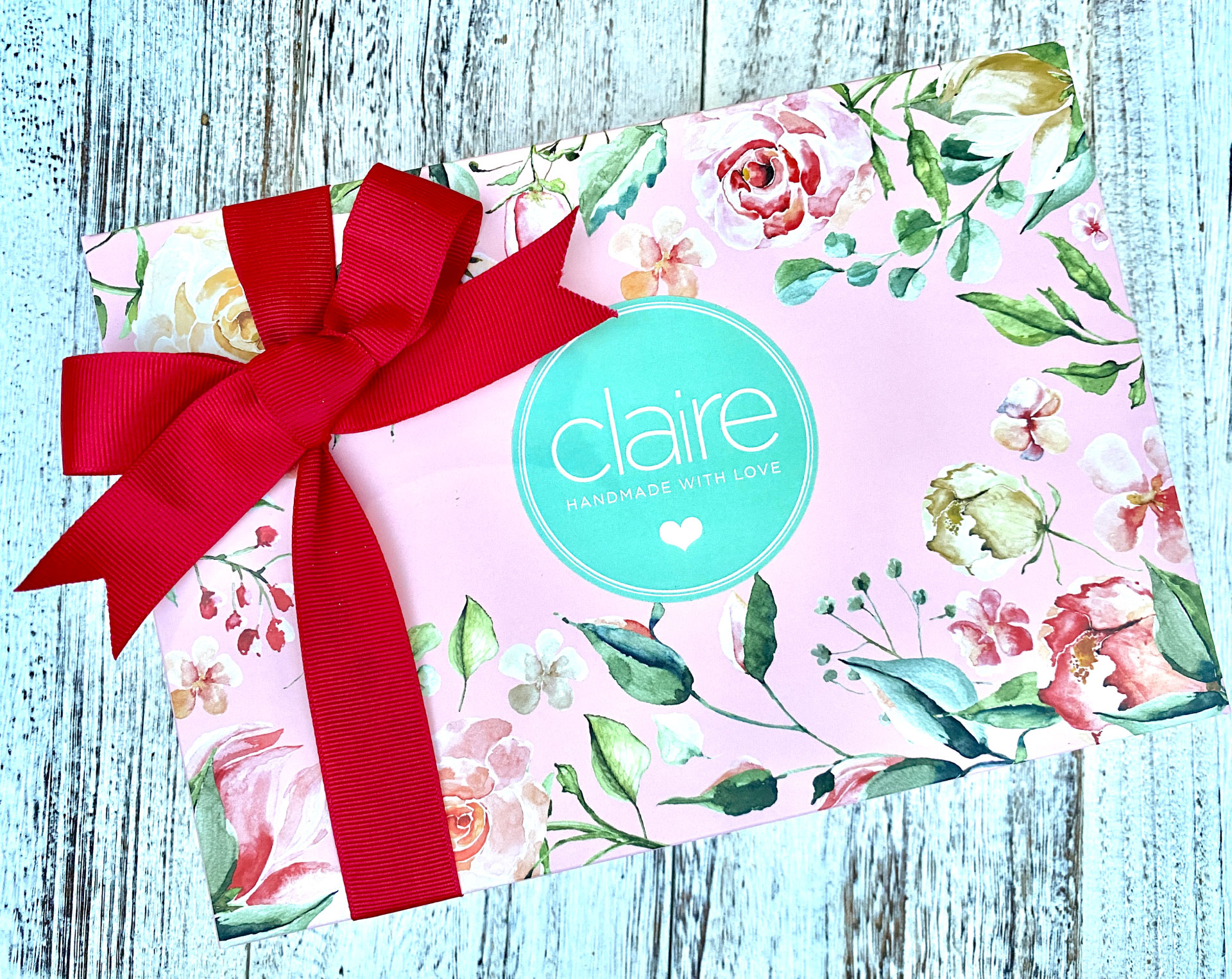 ---
Claire x Cotti Motti

GIVE LOVE. SHARE LOVE.
Our community Project supporting local conscious products and join forces with home-grown entrepreneurs for the good cause. Part from our sales will be donated to the less fortunate. 在這個充滿春节气息的节日里,我们配合其他手工产品为大家准备一系列的好福气礼盒礼篮,一部分的销售额将会捐献给慈善机构。齐来欢庆,送福,惜福,接福!
♥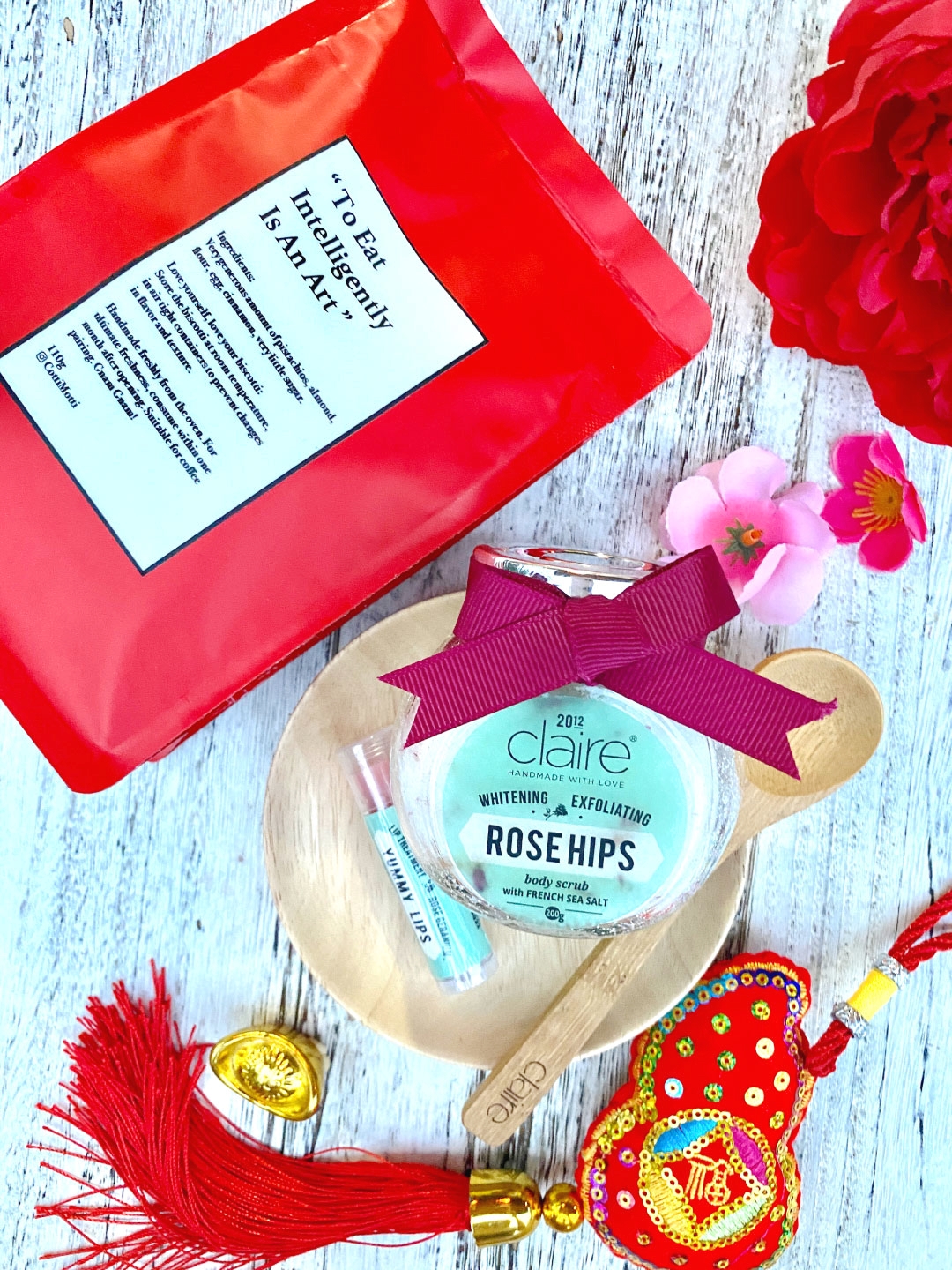 Customer comments
| Author/Date | Rating | Comment |
| --- | --- | --- |