"Great products!
... I just would like to thank the founder and the entire team for coming up with this product. I initially bought the Soother Balm and Yummy Lips as a treatment for my lips. For the past 1 year, I was struggling with cold sores around my lips like quite severely. Despite all the modern medicine, I must say Yummy Lips restored my whole broken heart. The cold sores reduced in recurrence like so much. My lips are much healthier. Now I'm using Patchouli Soap for my face and body. It brings so many differences to my skin as well. The Soother Balm help to reduce my mosquitoes bite. Thanks once again!"
- Margaret

Natural Care for
ALL SKIN TYPE

Say goodbye to itchiness!
Your perfect Sensitive Skin Soother is here! ☘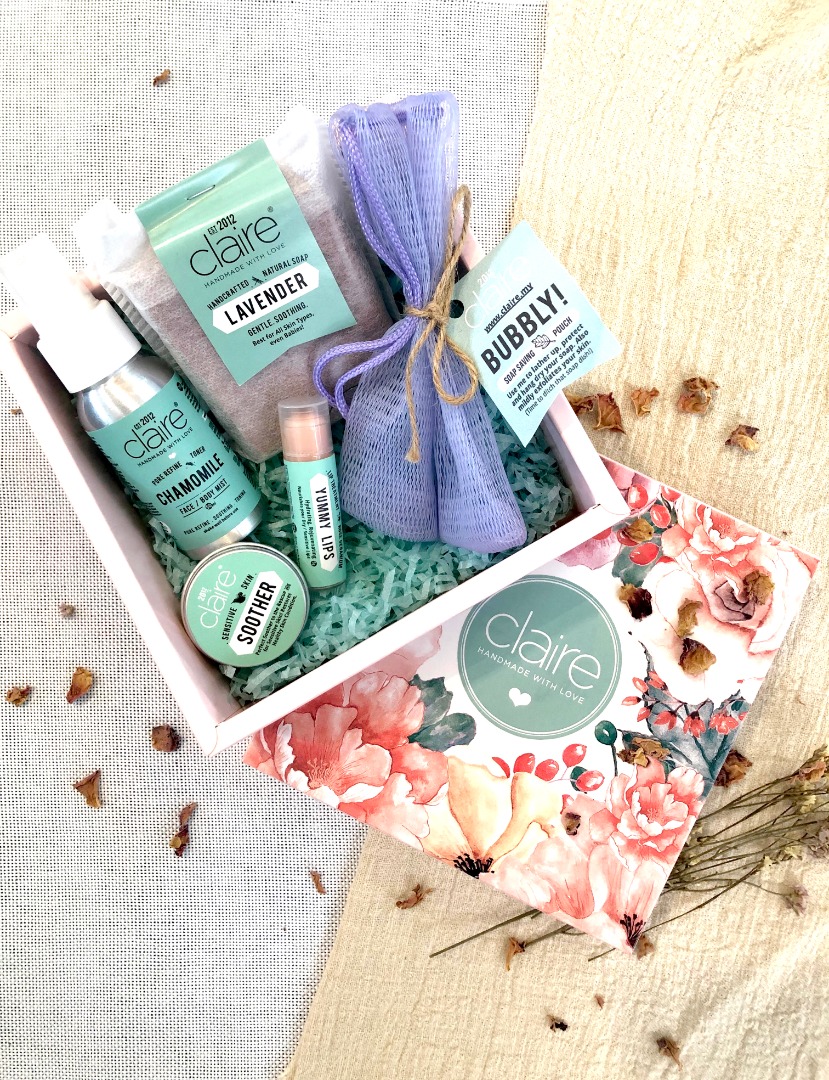 ---


IN THIS GIFT


• LAVENDER CALMING SOAP
All-natural handcrafted soap.
Best for all skin type, face & body.

• BUBBLY SOAP SAVING POUCH
Soap Saver to protect your precious handcrafted soap, and lather up easily. Double up as scrubber too!

• CHAMOMILE FACE/BODY MIST
Apply as Toner, for natural hydrating and balancing.

• SOOTHER BALM
Perfect Soother to soothe Sensitive Skin!
Restore Healthy Skin Condition.

• YUMMY LIPS
Intensive Lips Treatment for dry or sensitive lips.
Lip Gloss for the day, Lip Mask for the night!


• LIMITED EDITION GIFT BOX (Free!)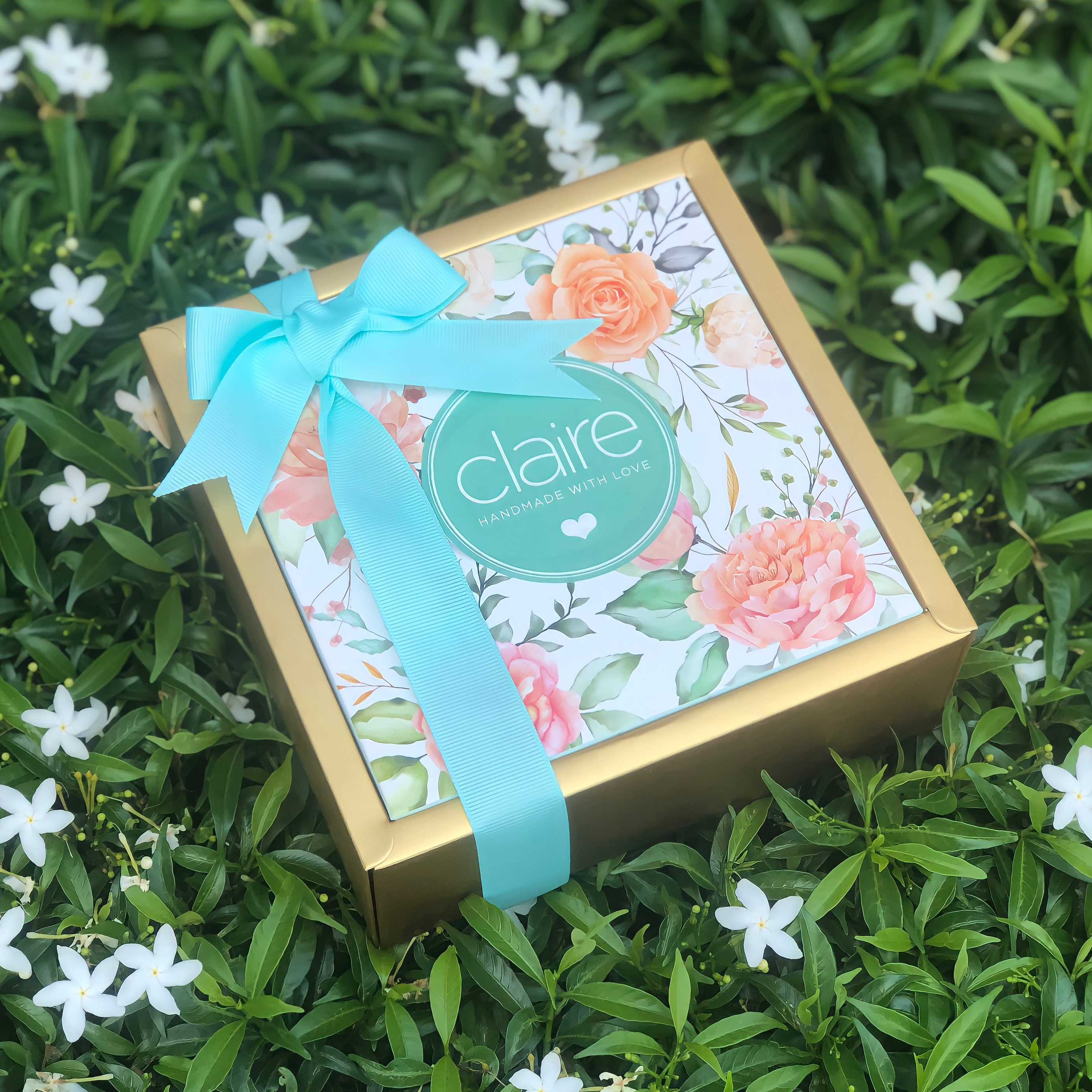 ---

Happy Customer,
Betty says:
" My honest review here after using Claire Organics for a week. Bought a few products online I can't believe these wonderful product did so much amazing job to my whole body!
Yummy Lips balm and Soother cured my recurring allergic lips that I've been monitoring for 4 months and couldn't find the root cause of it nothing helps beside applying steroid cream to get rid of the inflammation and itchiness. My skin around my lips my chin my nose gradually became so dry so rough and peeling so badly. I was feeling awfully helpless until I met Claire Organics. I was so happy jumping in joy!! Results were seen within 24 hours. Trust me when I say 24 hours!! Everyday it just got better and better and less sensitive now. Honestly, I was about to give up on my allergy and visit Dr XX skin. 😭 Can't believe this is happening REALLY amazed how these product does so much wonder to my skin!! 😊🥰 "

Shuwei says:

" I bought Yummy Lips lip treatment, Patchouli Soap and Soother Balm for my eczema issue. I had very terrible lip eczema. It keeps coming back once in awhile. so far tried all for a day, it helps to calm down the eczema. All products so natural and smell good. "


Far says:
"Smells very nice, will definitely buy again :) "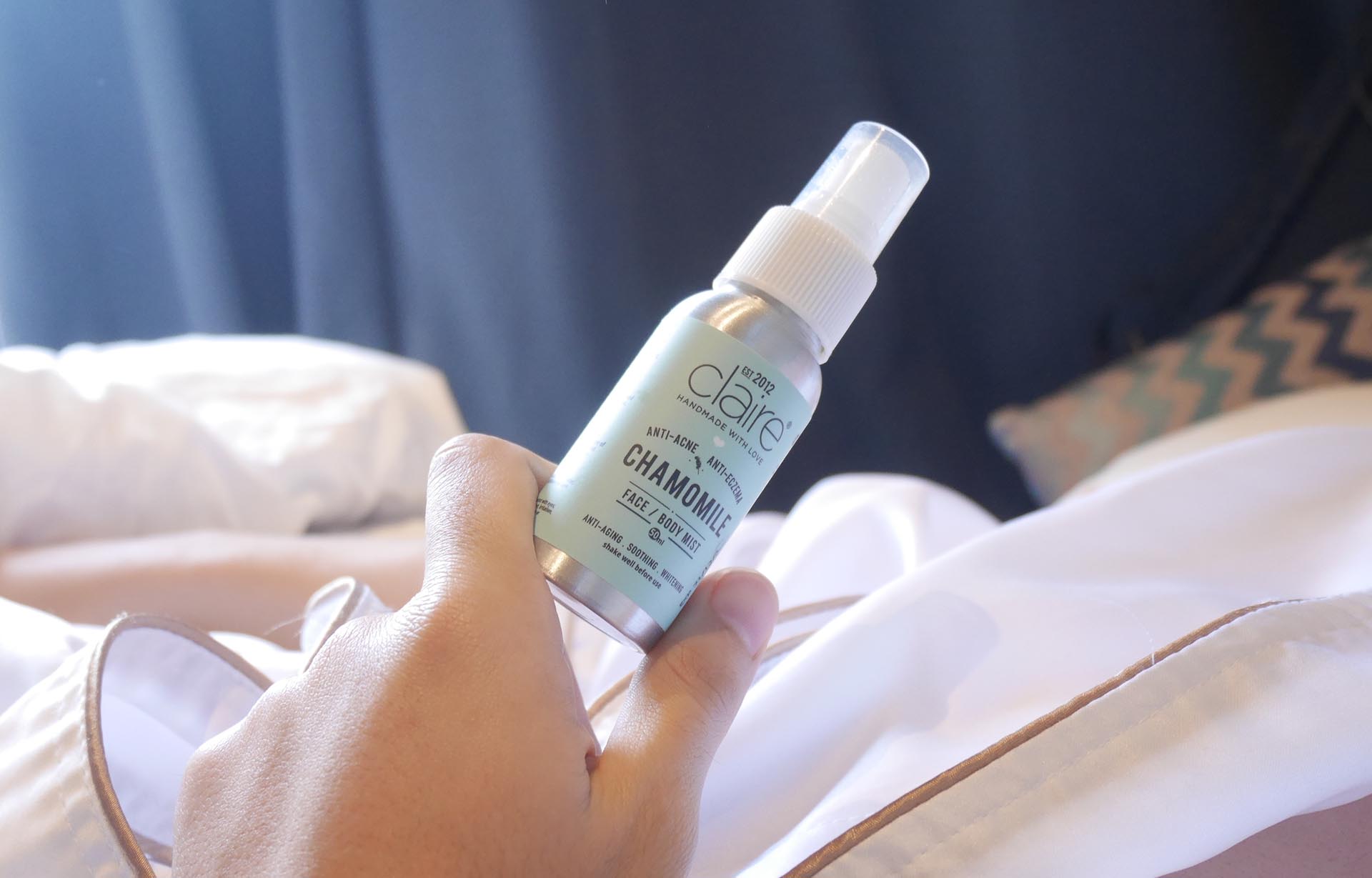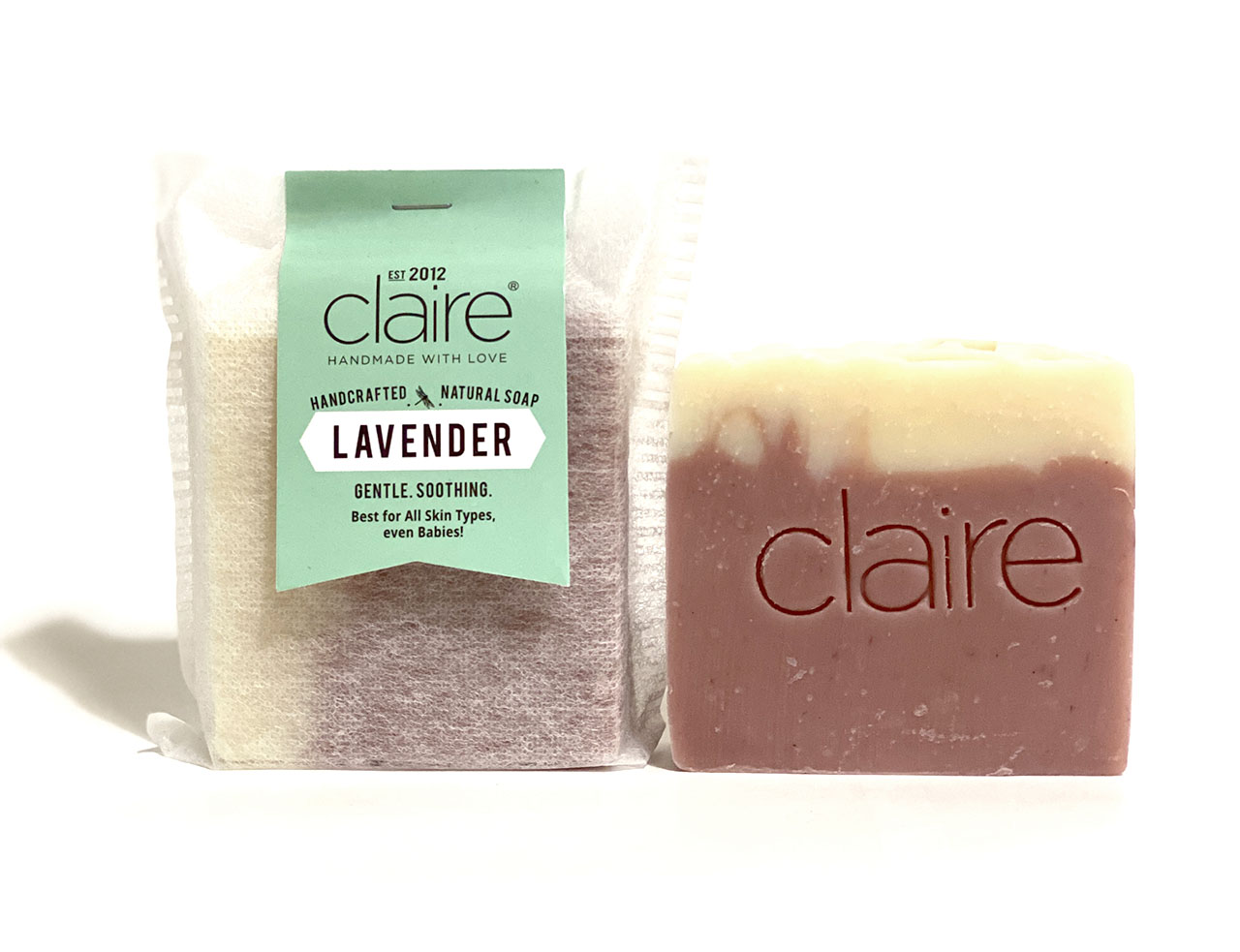 ---
DID YOU KNOW?


1. Soother Balm is our best-seller, best to soothe sensitive skin:

- Eczema
- itchiness
- rashes
- insect bites
- acne
- headache
- nausea
- etc


2. Daily Lips Treatment

Use in the day:
Indoor / Outdoor - Protection against the harsh weather or air-conditioning that dries up your lips.

Use in the night:
Apply a thick layer before bedtime, pamper your lips to a full night of intensive treatment, and feel the magical touch on your lips the next day!


3.Why Handmade Soap?

Handmade soaps from talented artisans use fresh and natural high-quality ingredients such as essential oils, shea butter, olive oil, oatmeal, or goat's milk so it doesn't harm your skin in the long run.
Customer comments
| Author/Date | Rating | Comment |
| --- | --- | --- |