Gift Set



BEAUTIFUL SKIN
For Youthful and Radiant Skin for your loved one!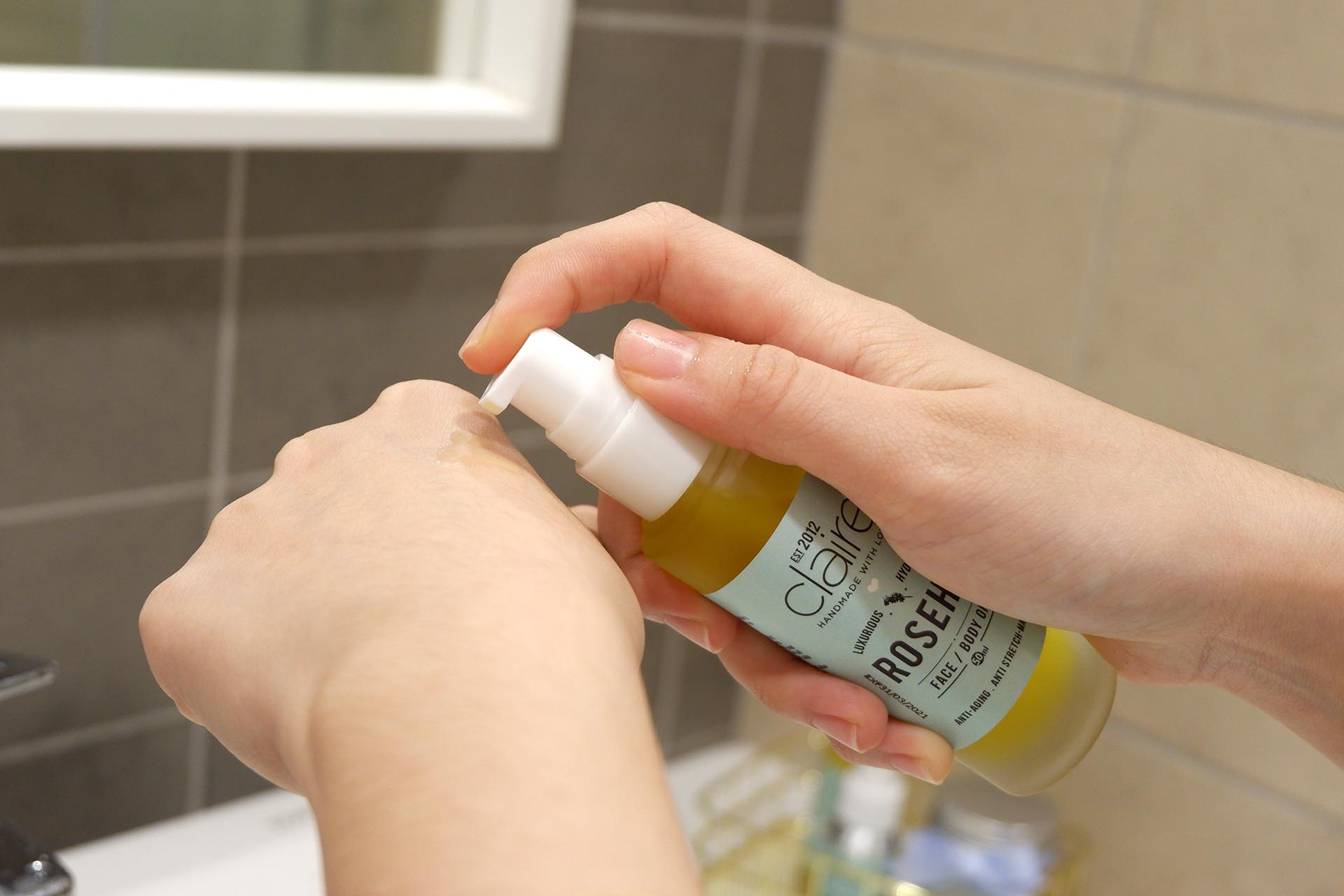 IN THIS GIFT

• ROSEHIP ANTI-AGING SOAP
All-natural handcrafted soap.
Best for all skin type, face & body.

• BUBBLY SOAP SAVING POUCH
Soap Saver to protect your precious handcrafted soap, and lather up easily. Double up as scrubber too!

• CHAMOMILE FACE/BODY MIST
Apply as Toner, for natural hydrating and balancing.
Anti-Acne, Whitening and Soothes Sensitivity.

• LUXURIOUS ROSEHIP FACE & BODY OIL
Apply as night cream before bedtime/ apply on dry skin after bath
(when your skin gets too dry, it can easily become scaly, rough or tight, itchy, which can lead to an sensitive flare up)

• YUMMY LIPS
For youthful and smooth lips! For dry or sensitive lips!
Daytime: Apply every hour to protect lips from dryness
Night time: Apply a thick layer before bedtime to soothe sensitive lips condition

• EXCLUSIVE GIFT WRAP (Free!)
Limited Edition Exclusive gift box.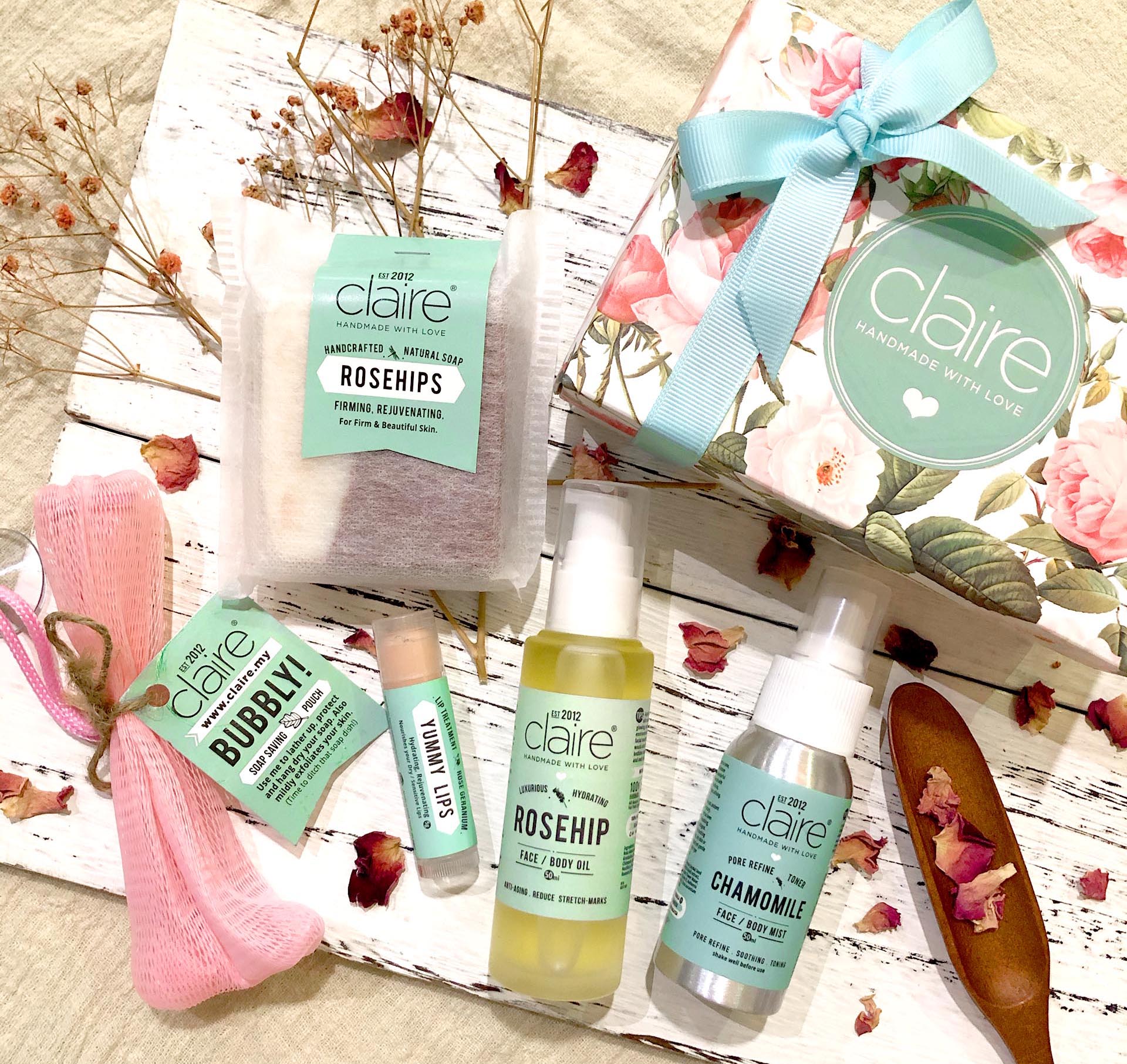 ---
Happy customer,

Anja says,

" Hi! I have been using the Rosehip Face/Body Oil for the pass 2 years and I'm half way through my 5th bottle. I love it and it's the best decision I've made for my facial care. My skin is more even and supple as compared to few years back when I was just entering my 30s. "

Mim says,

" It comes with minty smell that can refresh you when you feel dizzy. As well, it soothe the itchiness and crack feet. Highly recommended "


Bassays,

" I love the relaxing aroma and I felt my skin so soft and smooth after using it! "


---
DID YOU KNOW?


1. Why Handmade Soap?

Handmade soaps from talented artisans use fresh and natural high-quality ingredients such as essential oils, shea butter, olive oil, oatmeal, or goat's milk so it doesn't harm your skin in the long run.

2.Soother Balm is our best-seller, best to soothe sensitive skin:

- Eczema
- itchiness
- rashes
- insect bites
- acne
- headache
- nausea
- etc
3. Daily Lips Treatment

Use in the day:
Indoor / Outdoor - Protection against the harsh weather or air-conditioning that dries up your lips.

Use in the night:
Apply a thick layer before bedtime, pamper your lips to a full night of intensive treatment, and feel the magical touch on your lips the next day!

4. How to use Luxurious Rosehips Face & Body Oil?

• Apply on face after toner, use as night cream.
• Add a few drops on cotton pad, use as makeup remover to remove lip stick, mascara, eyeliner.
• Use as soothing massage oil, for a goodnight sleep and sweet dreams
Customer comments
| Author/Date | Rating | Comment |
| --- | --- | --- |